DZB vs CHE: Match Date, Kickoff Time, Possible Lineups, And Head-To-Head
Chelsea will continue this season's campaign with a UEFA Champions League match against Croatian side Dino Zagreb, who is another tough side to beat.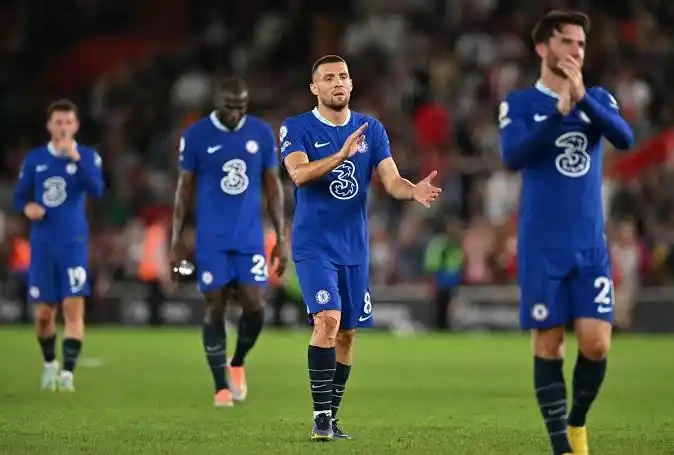 It is Chelsea's opening match in the competition, and considering the status of the club they will be playing against, they are very much expected to pick three points. As the team prepares for the tie, below are some possible lineups, as well as the kickoff time, head-to-head, and match date.
Head to head
The hosts are likely to make Chelsea have a rough start in the competition as they have grabbed victory in 4 out of their last 6 matches. They have also not failed to score in 5 matches.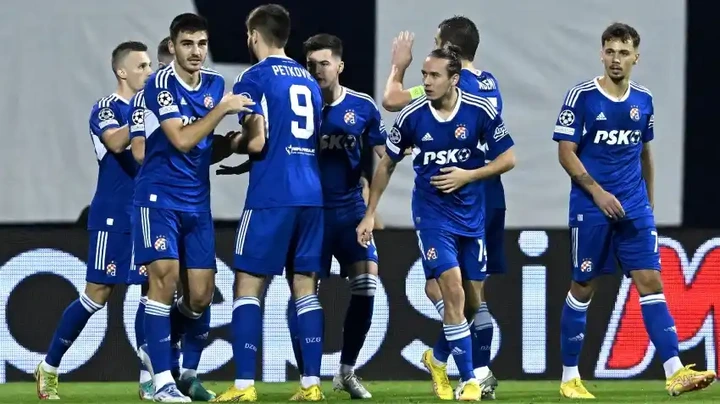 Chelsea, on the other side, has had a patchy form as they have won just 3 out of 6 six of their recent ties. The Blues also have noticeable defensive problems as they have conceded in 5 of their last matches.
However, Tuchel has acquired a new defender to tackle his backline issues. Aubameyang has also joined the team, so goals scoring problems are also likely to be solved before the game. With these, the Blues could be able to make their Croatian opponents suffer.
Possible lineups
Chelsea
Tuchel could likely give Kepa a chance in the game, as Mendy has been used in all the previous games.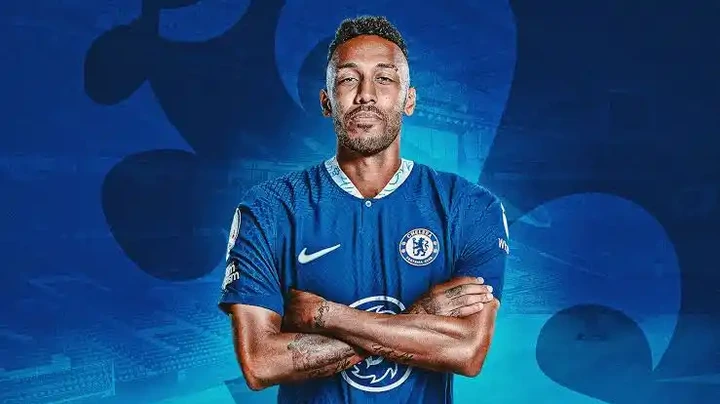 In the defense, Fofana, Silva, and Koulibaly could still maintain their spots. Ben Chilwell could also be rewarded with a starting spot because of his stellar performance against West Ham, alongside Reece James.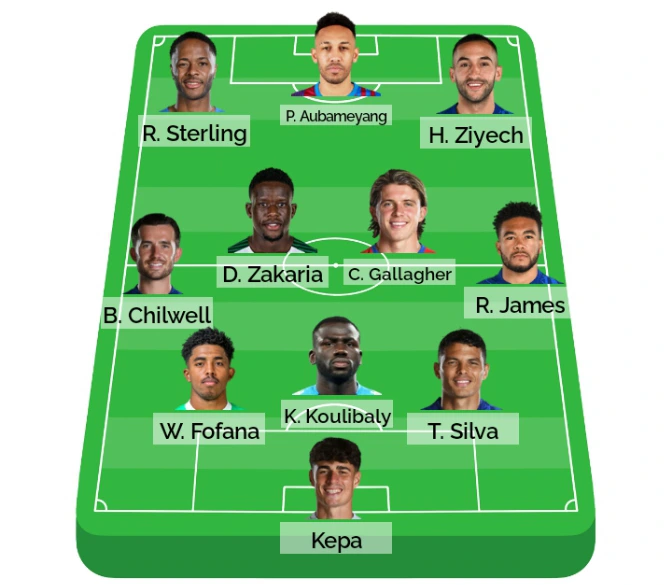 Zakaria and Gallager could pair up in the midfield, while in the attack, the coach could start Sterling, Aubameyang, and Ziyech.
For Dinamo Zagreb, the coach could continue with the lineup he used against Rijeka due to the result he got with it.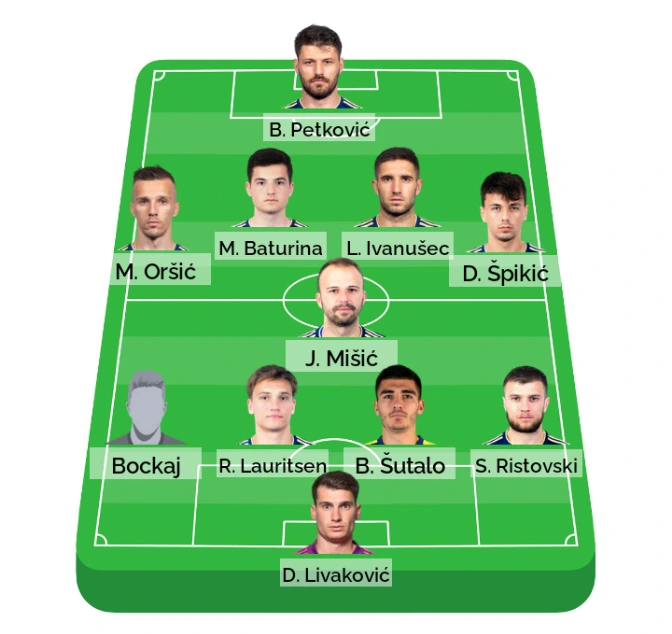 Match date and kickoff time
According to Sky Sports, the UCL match will be played on Tuesday, September 6th, at 17:45 WAT (5:45 PM Nigerian Time).
Strongest Chelsea line up with Christopher Nkunku to take attack to the next level
After missing the season due to a knee injury, Christopher Nkunku is almost ready to make his Chelsea debut. However, Mauricio Pochettino must decide where the £52 million summer acquisition will fit into an improving team. Nkunku is expected to resume full training soon and may make his debut on Saturday against Newcastle.
His absence caused Chelsea to struggle mightily during the early part of the season, as the Frenchman scored three goals in four games during the preseason tour of the United States, around which Pochettino had built his attack.
Nkunku has returned to an improving Chelsea after eight goals in two games against Tottenham and Manchester City, but he has the ability to step up this onslaught even more.
The easiest method for Nkunku to join the club is to replace Nicolas Jackson as the centre striker.
Jackson's hat-trick against Tottenham brought his season total of goals scored in 14 games to a respectable seven.
However, he has been uneasy in games vs weaker teams and found it difficult to be the centre of attention when the opposition lined up in a low block.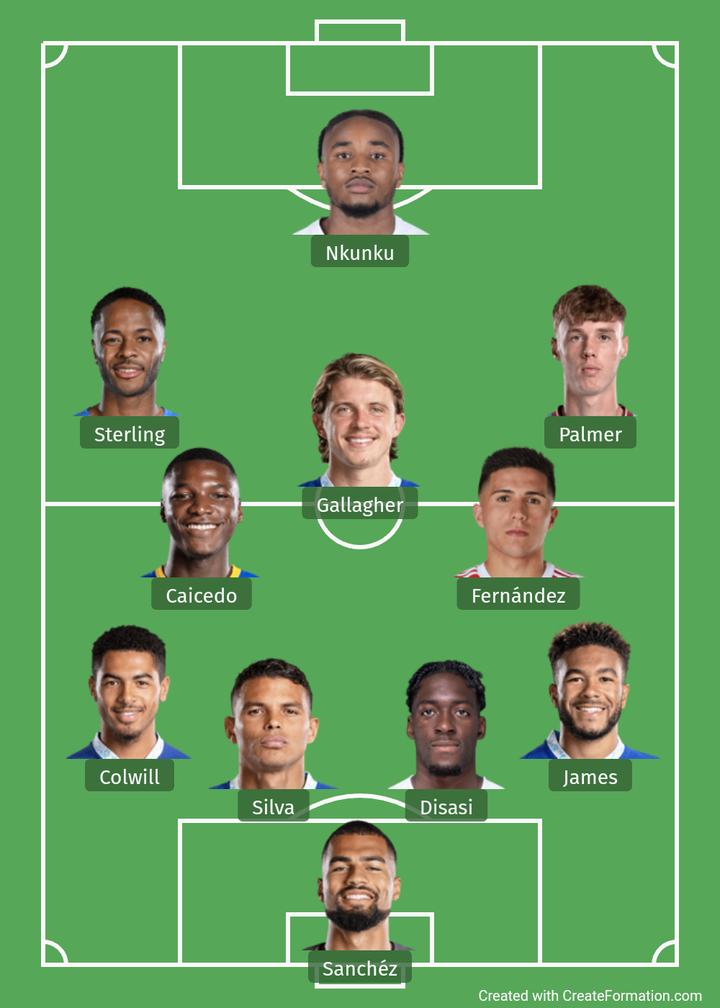 Final EPL Table after Today's Matches as Man City drops points in the Title Race
An entertaining eight-goal thriller at Stamford Bridge comes to an end with both Man City and Chelsea sharing the points after a 4-4 draw.
The game took a while to catch fire, Haaland putting City ahead in the 25th minute from the spot after being hauled down by Cucurella,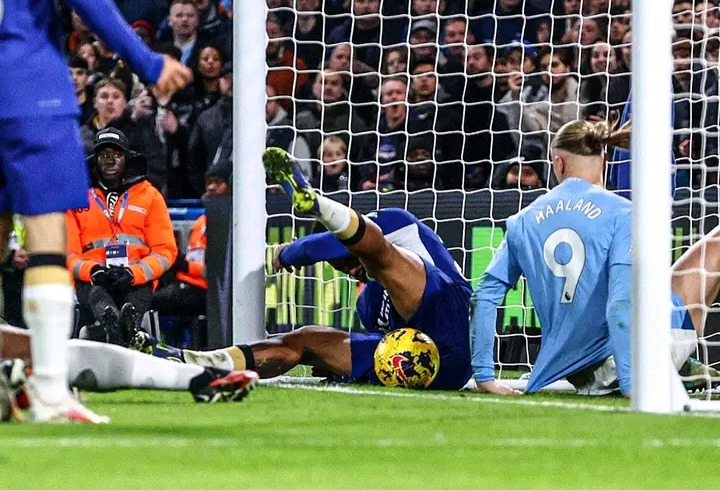 Buut Chelsea responded, levelling through Thiago Silva's header before Sterling scored against his former team to make it 2-1 to the hosts.
Back came City, though, as an unmarked Akanji restored parity with a header in first-half added time before Haaland bundled home his second of the game to put the champions 3-2 up.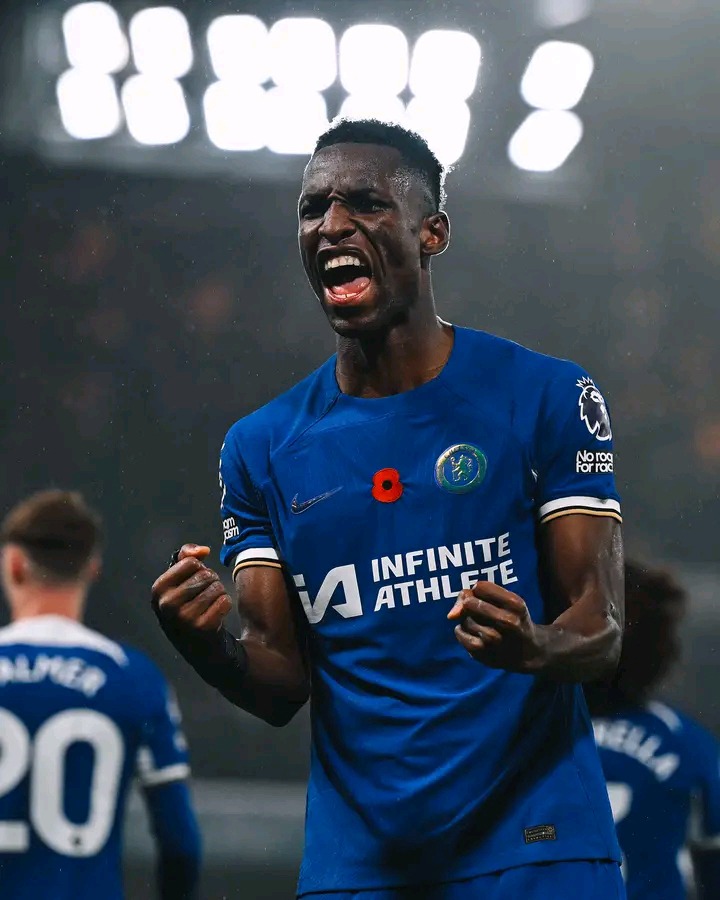 Chelsea would again answer through Jackson to make it three goals apiece, but Rodri appeared to net the winner with four minutes left, firing home via a huge deflection off Thiago Silva to put City on the verge of victory.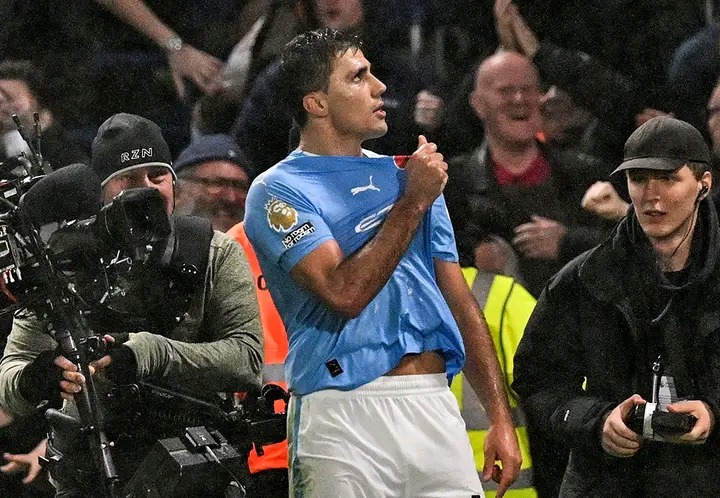 There would be one final twist, however, as Broja came off the bench to win a penalty after being brought down by Dias before Palmer, against the club whose academy he grew up in, stepped up to fire home from the spot and earn Chelsea a point.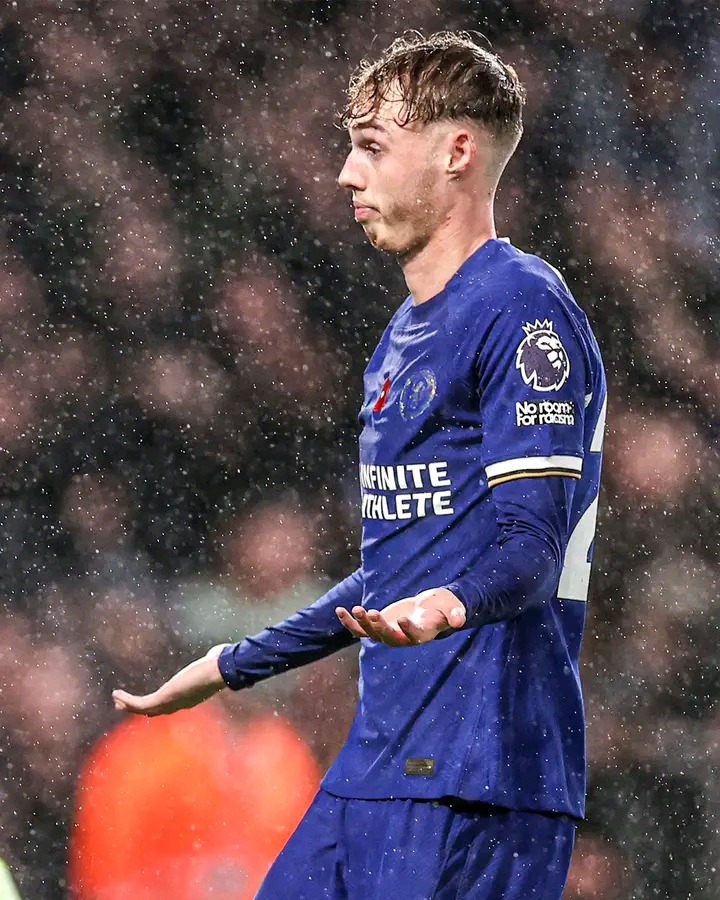 The result moves Chelsea up into the top half, and they will look to continue their upturn in form away at injury-hit Newcastle United next Saturday.
City miss the chance to extend their lead at the summit to three points, and they have a huge home game with Liverpool to look forward to next weekend.
Below is the final EPL Table after Today's Matches;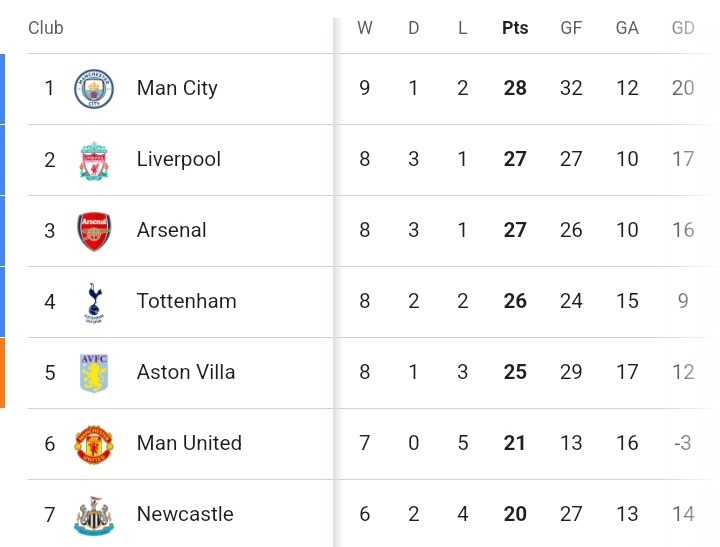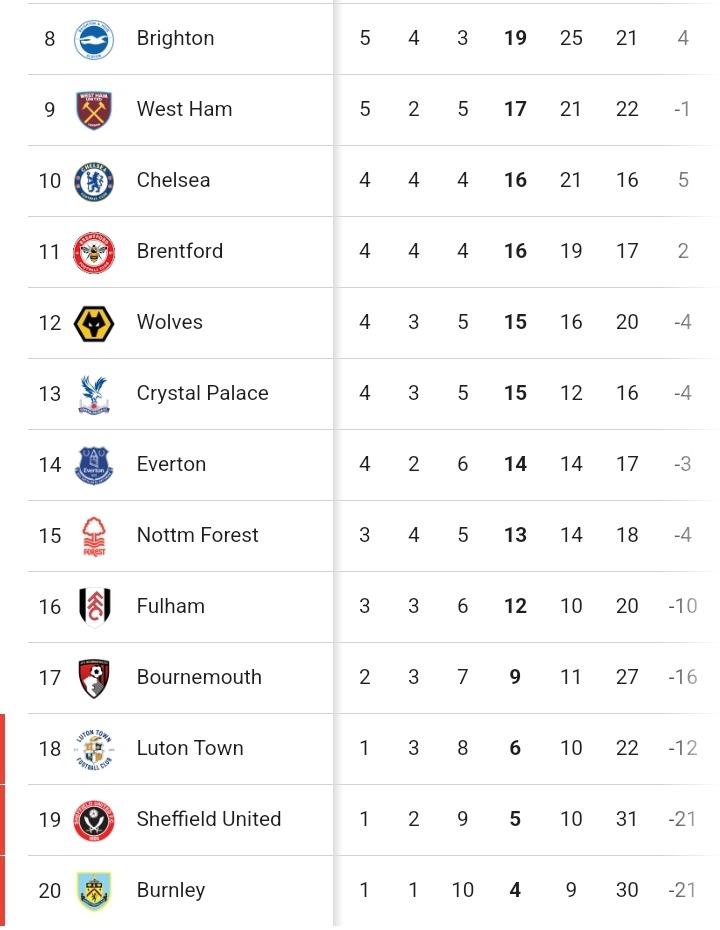 CHE 4-4 MCI: Match Review And Latest Premier League Table
In a fascinating English Premier League game on Sunday evening, Chelsea secured a hard-fought 4-4 draw against Manchester City, thanks to a stoppage-time penalty from former City player Cole Palmer.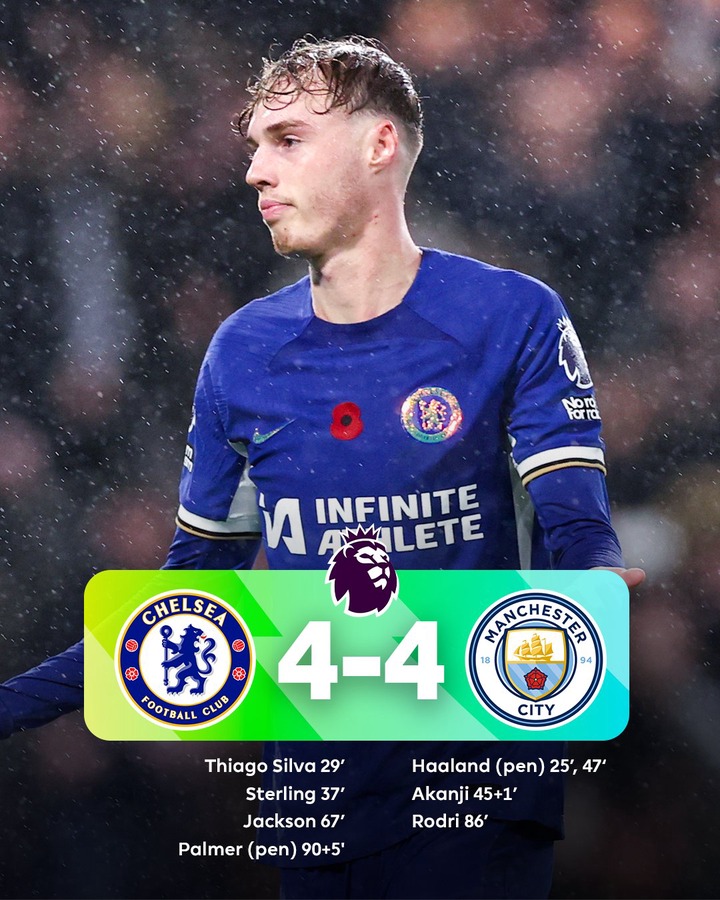 Chelsea's positive start was momentarily halted when Marc Cucurella fouled Erling Haaland, who confidently converted the subsequent penalty for his 12th Premier League goal of the season. Undeterred, the Londoners struck back with Thiago Silva's header and Raheem Sterling's goal against his former club.
The second half continued the intense action, with Haaland scoring early on. Despite key saves from Robert Sánchez, Nicolas Jackson extended Chelsea's lead. Rodri's goal seemed to secure the win for Manchester City, but Rúben Dias's late foul on Armando Broja led to a dramatic stoppage-time penalty, expertly converted by Palmer.
Chelsea's resilience maintained their positive form under Mauricio Pochettino, having lost only one of their last eight games across all competitions.
Meanwhile, Manchester City remains unbeaten in six competitive fixtures and sits atop the Premier League table.
Check out the latest Premier League Table below: