Next 10 Chelsea Fixtures; Analysis, Prediction & Why They Might Struggle To Win All The Matches
After watching Chelsea football club in action against Liverpool yesterday, it must be said that they are now a rejuvenated side under Mauricio Pochettino. The blues could be a force to watch out for if they complete their squad and have have some of their injured stars back in action.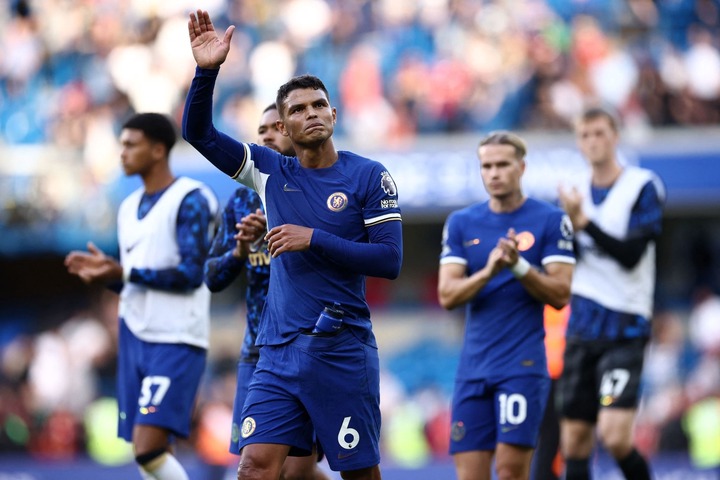 A brilliant performance and a point in the opening match of the season against Liverpool is quite impressive and should make every blue faithful excited about the season.
Next 10 Fixtures
The next 10 fixtures for Chelsea will be very crucial in determining what kind of season the club will have. A very good level of consistency is all they need to get back on track.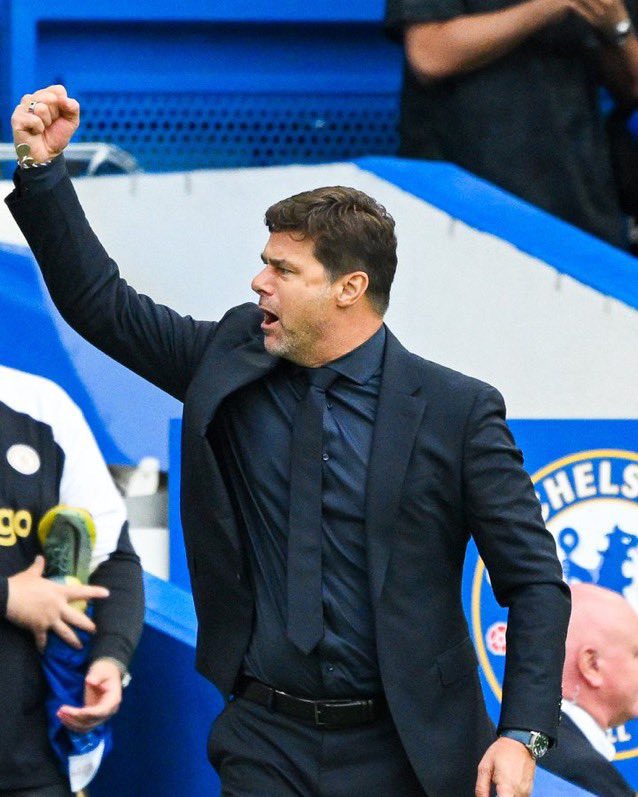 West Ham: Next up is a London derby for the blues. Considering the Hammers have lost some very key players, this should be a pretty easy win for Pochettino's team.
Luton: The newly promoted team could find Chelsea too hot to handle when they face them. Pochettino's men will be expected to get a win here.
Wimbledon (EFL Cup): The opening match of the League Cup sees the blues take on Wimbledon. This is a mismatch and Chelsea will most probably have no problems here.
Nottingham Forest: Forest did well against Arsenal on Saturday but they lost. Chelsea will also be favourites and expected to win all three points here.
Bournemouth: Even though we know there are no easy games in the EPL, this is another match Chelsea should be winning easily.
Aston Villa: Unai Emery's men suffered a damaging defeat on the opening day of the season and if they do not quickly sort out their issues before coming up against the blues, they will be beaten.
Fulham: We saw Chelsea against Fulham in the Premier League Summer Series in the US and it is clear the blues are the better side and should be winning again.
Burnley: If Chelsea have the dream of finishing at the top end of the table. Then they should be winning these sort of games.
Arsenal: In my opinion, this is the first real test Chelsea will be facing in the next 10 matches they'll be playing. Arsenal are already a very formidable side and are capable of beating the blues.
Brentford: I think we could say the next 8 matches for Chelsea, they are the clear favourites. Against Brentford, the match could go both ways because Thomas Frank's men are a very dangerous side

It would've been a pretty good prediction to say Chelsea will win their next 10 matches, save for the last two meetings between Arsenal and Brentford. I think these two sides are the only reason why the blues will struggle to manage 10 wins out of their next 10 games.
Chelsea Next Five Premier League Fixtures including Westham, Aston Villa
The Blues secured a 1-1 draw against Liverpool in Sundays Premier League clash in their Premier League opening match day.
Chelsea were dominant in the second half of the game and were favorite to win the game but luck was far from them
Chelsea Next Five Fixtures
West Ham vs Chelsea
West Ham United will take on Chelsea at London Stadium in a crucial London derby clash. The match is due to kick off at Sunday 20th August at exactly 16:30 West African time

Chelsea vs Luton Town
Chelsea will take on newly promoted club Luton Town on Friday 25th August. The match will kick at exactly 8pm

Chelsea vs Nottingham Forest
The Blues will welcome Nottingham Forest to Stamford Bridge on Saturday 2nd September at 15:00 West African time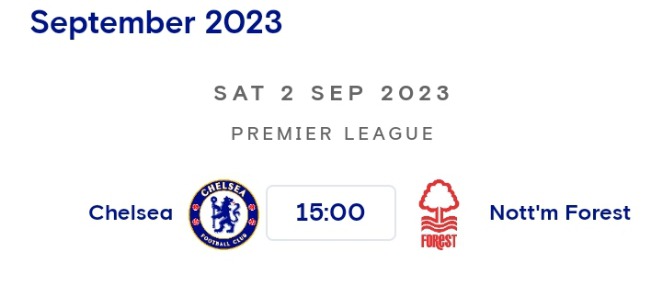 Bournemouth vs Chelsea
Chelsea will travel to Vitality Stadium to take on Bournemouth on Sunday 17th September at 14:00 West African time
Chelsea vs Aston Villa
Pochetino's men will take on Unai Emery's men on Saturday 23rd September at Stamford Bridge. The match will kick off at 15:00 West African time
Chelsea's March Fixtures Including Tough Matches In The EPL, UCL And FA Cup.
The Blues continued their impressive run of form in the EPL and other cup competitions as they won the FIFA Club World Cup in the month of February.
The English Premier League giants Chelsea have been inconsistent in recent weeks and their shambolic performances reflected during their cup loss to Liverpool.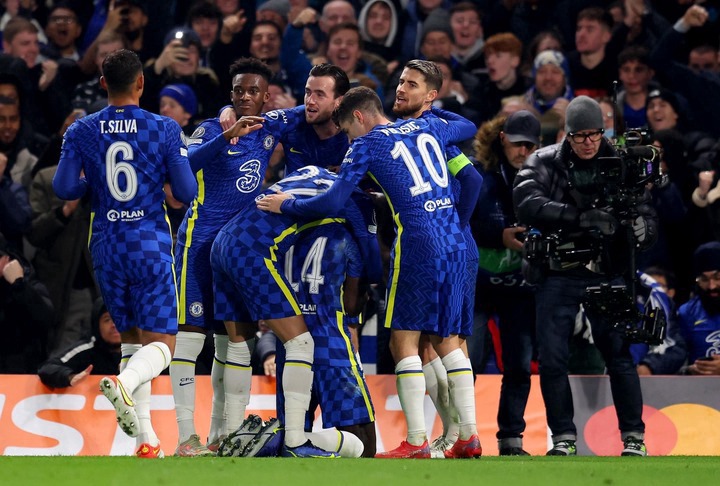 Photo Credit: Google 
In the month of February, the Blues played six matches across in all competitions in which they recorded five wins and one draw.
The West London based club Chelsea scored eight goals in all competitions while they also conceded two goals to their oppositions.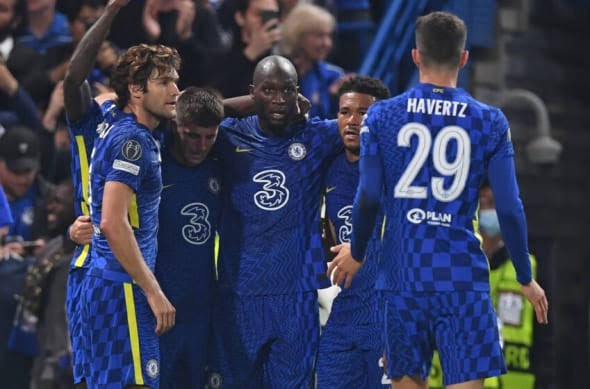 Photo Credit: Google
Let's take a look at Chelsea's March fixtures including tough matches In The EPL, UCL and FA cup;
1. LUTON TOWN VS CHELSEA: The 5th round of their FA Cup tie will be played tomorrow evening by 8:15pm.
2. BURNLEY VS CHELSEA: The tough league match between both clubs is scheduled to take place on the 5th of March, 2022 by 4:00pm.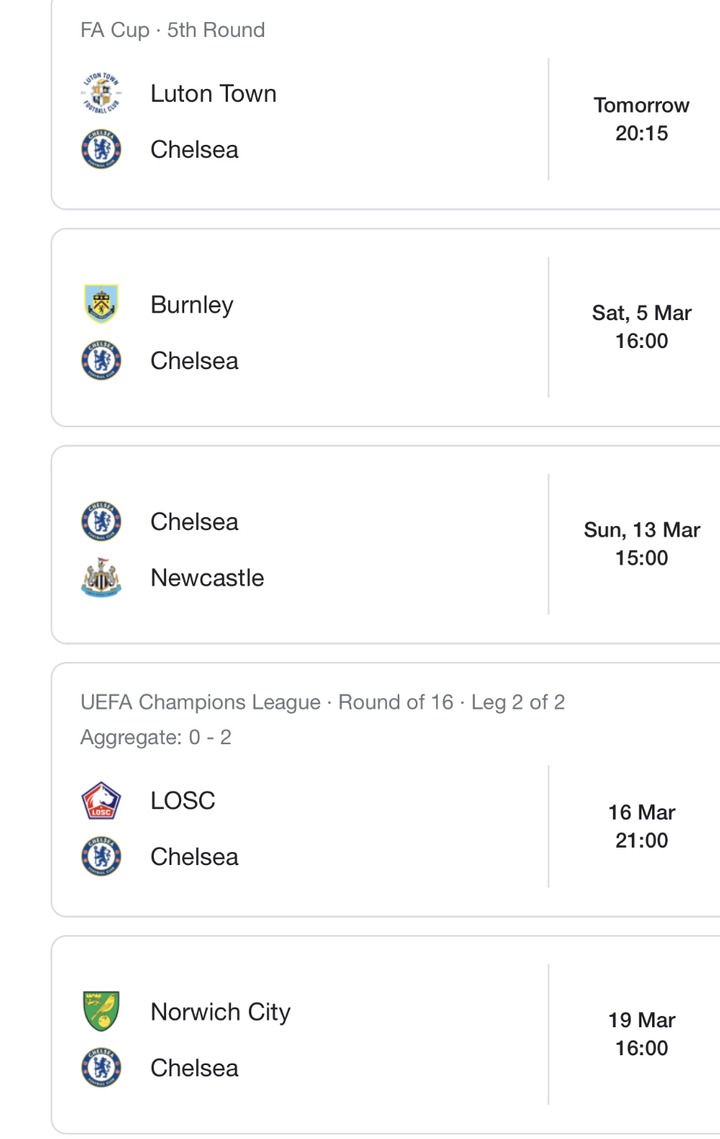 3. CHELSEA VS NEWCASTLE UNITED: It's an EPL match and will be played on the 13th of March, 2022 by 3:00pm.
4. LILLE VS CHELSEA: The 2nd leg of their UCL encounter is scheduled to take place on the 16th of March, 2022 by 9:00pm.
5. NORWICH CITY VS CHELSEA: The tough EPL match between both clubs will be played on the 19th of March, 2022 by 4:00pm.
Chelsea's next premier league fixtures
Burnley vs Chelsea
Burnley will go head to head with Chelsea at the Turf Moor stadium on 5th March 2022 at 16:00 pm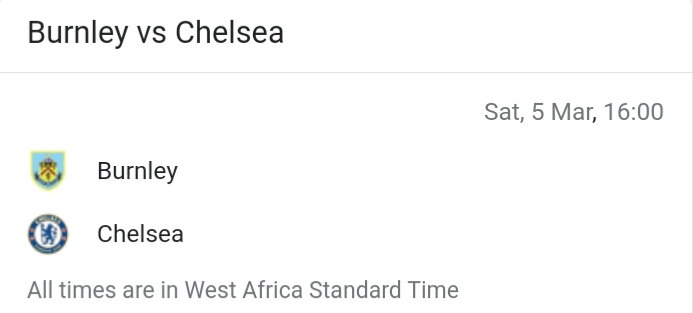 Chelsea vs Newcastle
Chelsea will host Newcastle United on the 13th of March 2022 at Stamford Bridge, the match will kick off at 15:00 West African time.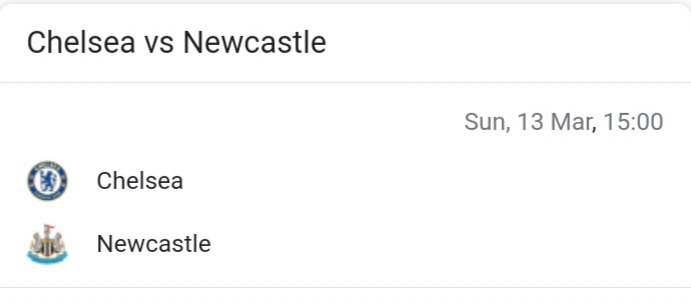 Norwich City vs Chelsea
Chelsea will go head to head with Norwich City on the 19th of March 2022 at the Carrow Road, the will kick off at 16:00 West African time.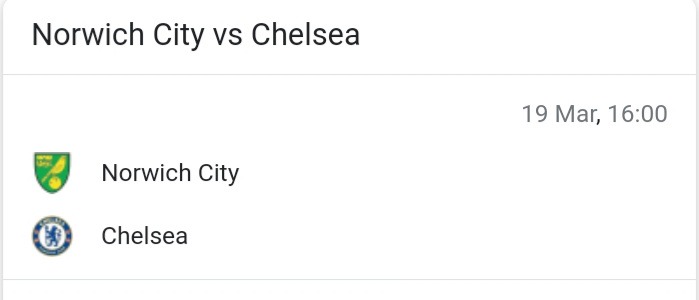 Chelsea vs Brentford
Thomas Tuchel's men will host Brentford on the 2nd of April 2022, 15:00 at Stamford Bridge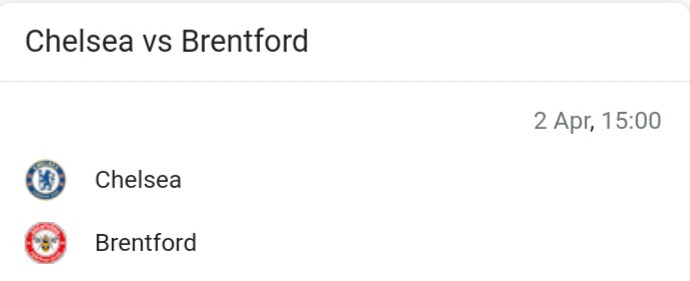 Southampton vs Chelsea
Chelsea will go head to head with with the saints on the 9th of April 2022, 15:00 at the St Mary's Stadium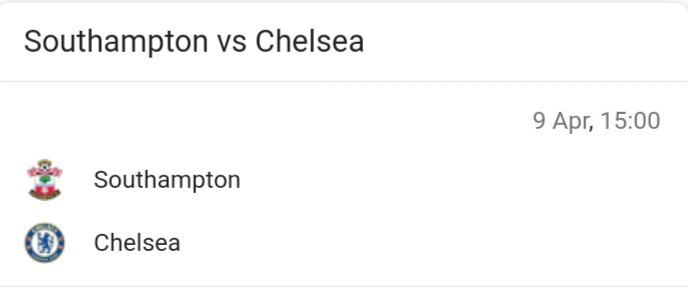 Everton vs Chelsea
The Blues will face former manager Frank Lampard at Goodison Park on the 30th of April 2022, the match is due to kick off at 15:00 West African time.