Why Chelsea supporters must agree with new owner Todd Boehly visions of the club
Chelsea football club is certainly taking a new shape away from the team that conquered Europe in 2021, the club have lost their owner Roman Abramovich who took them to their very summit of club football, key figures likes Marina Granovskaia, club Chairman Bruce Buck and Petr Cech have all left the club.
Many of the old players that helped in winning the last trophy have equally left the club and earlier this month the head coach Thomas Tuchel was fired, he was quickly replaced with Graham potter.
Todd Boehly and his consortium are setting new standards and bringing new visions to the club via Instagram photos.
The new owners stated that they have a vision for the club and are changing the club from what it used to be under the former owner Roman Abramovich, they want a team that will win, play good football and produce the best talent from thee academy.
They are in search of a sporting director, they are scouting the market for the best young talents in the world and are even looking to change the club's name in the process.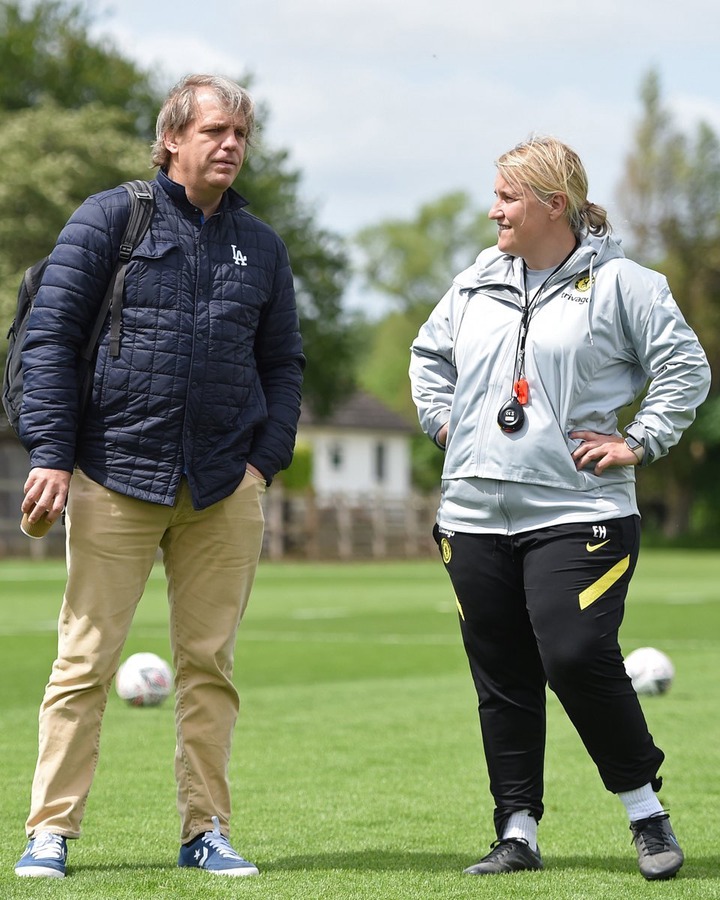 Todd Boehly and Emma Haye via Instagram photos.
The club supporters may not understand fully the vision of their new owners but just like they accepted and supported Roman Abramovich, they should also show support to their American owners.