Why Chelsea are stuck in 10th position in the league despite going unbeaten in the month of March
Chelsea football club rounded up there games in the month of March with a disappointing 2-2 draw against a relegation threatened Everton side at Stamford bridge yesterday, Graham Potter side conceded a late minute equalizer to drop two precious points that could have seen them move up the league table and keep there slip home of making it into an European place.
The month of March although will be seen as many to have been successful considering they finished the month of February without a a single victory and scored only one goal in that month, in the month of March they won twice in the league and drew once but must like in the month of February they remained stuck in 10th position.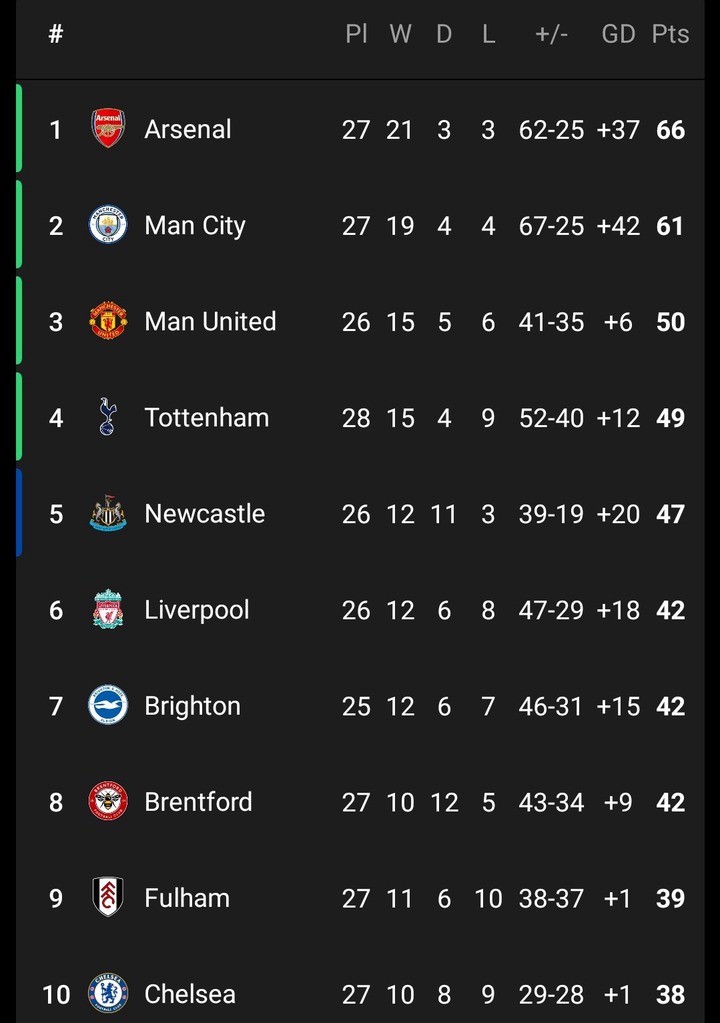 Chelsea lay 10th in the English premier league table after 27th game of the season via Twitter photos.
So why have they remained in one position despite going unbeaten in the month of March,
Firstly the team's ahead of them have remained resolute in there matches, Brentford city, Brighton and Fulham have shown consistency to keep Chelsea in the same position, the three teams mentioned above have scored more goals, two of the teams (Brighton and Fulham) have won more games than Chelsea while Brentford have the same number of wins.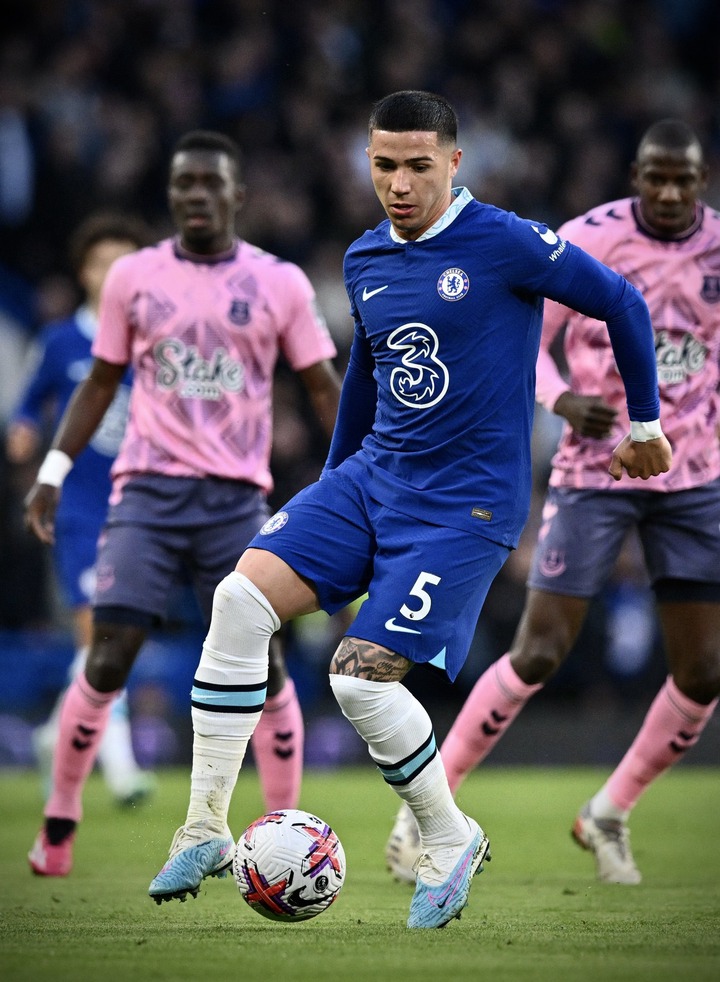 Enzo Fernandez have thrilled for Chelsea but it has not been enough to lift them up the league table via Twitter photos.
Chelsea players will now depart for international football break but will know clearly they have to improve there goal records, win ratio and defend better if that are to lift themselves out of the 10th position when the league resumes again.