Transfer news:Chelsea bids for Inter milan midfielder;Laporta plans Messi return
Chelsea bid for inter Milan Milfielder
According to report made on sky sports news,Chelsea have reportedly submitted an offer to Inter Milan for their midfielder Cesare Casadei.
Gianluca Di Marzio says the Blues attempted to broker a swap deal that would have seen Casadei come to Stamford Bridge as part of Romelu Lukaku's loan move to Inter.
Italy under-19 international Casadei has apparently "bewitched" Thomas Tuchel and Chelsea have therefore offered between £5.8million and £6.7m. Inter want a buy-back clause inserted in the deal which is holding things up.
Larporta plans Messi return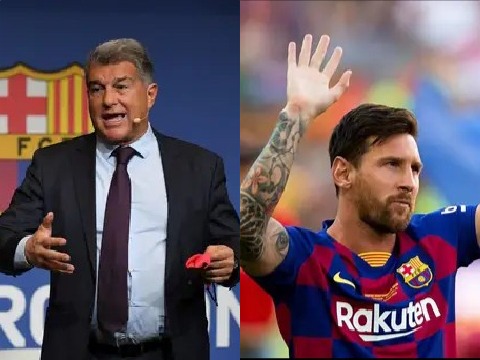 According to report made on sky sports news,Barcelona will do their best to bring Lionel Messi back to the club from Paris Saint-Germain because they have a "moral debt" to him, according to club president Joan Laporta.
"I He told CBS Sports : "I feel in moral debt to Messi. He's the best player in our history and I will do my best in order to ensure he can have the best ending of his career with a Barca shirt on. I would like to bring him back. It will not be easy but I think with the correct
"I would like to bring him back. It will not be easy but I think with the correct strategy we could do it."