2 Chelsea stars could leave due to Rudiger departure; Barca Told To Pay €50m For Napoli star
According to The Sun, there are growing concerns at the west London club that N'Golo Kante and Jorginho may seek new clubs once the season concludes due to Rudiger departure.
However, according to daily mail, Andreas Christensen is expected to leave on a free transfer, while Cesar Azpilicueta has been linked with a move to Barcelona – and the summer exodus may not finish there.
Last month, manager Thomas Tuchel revealed that the centre-back will leave Stamford Bridge when his contract expired, with the Germany international expected to join Real Madrid.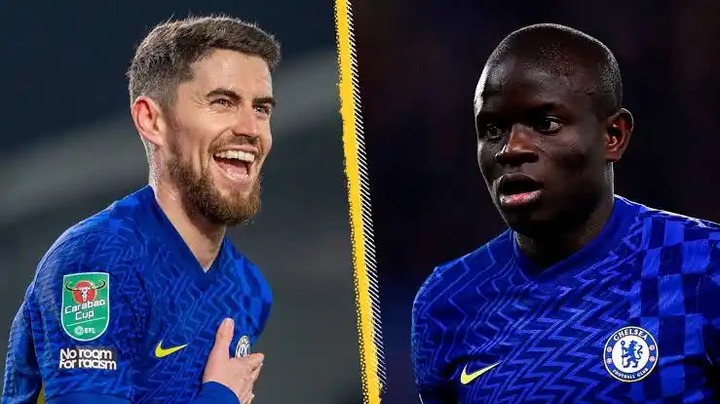 Furthermore, the duo is about to enter the final year of their contracts, and extension talks have been halted due to the constraints imposed on the club following the suspension of owner Roman Abramovich.
Jorginho, in particular, has stated a desire to return to Italy, and his teammates are concerned that he may push for a departure this summer, potentially causing a domino effect.
That duo, as well as a number of other senior players at the club, are said to be particularly disturbed by Rudiger's impending exit and believe the situation was poorly mishandled by the club.
The players do not believe the club's arguments that they were barred from giving better conditions, and they believe the defender's future should have been decided a long time ago.
Chelsea's administration first rejected Rudiger's contract requests, citing the 29-year-desire old's for a wage commensurate with his standing as one of the club's most essential players.
They eventually offered an offer of roughly £230,000 per week, which is much below what he is going to receive from Real Madrid.
The uncertainty around players like Kante and Jorginho, as well as the departures of Rudiger and Christensen, is thought to have played a role in Chelsea's unimpressive performances in recent games, with the players apprehensive about the club's future.
Barca Told To Pay €50m For Napoli star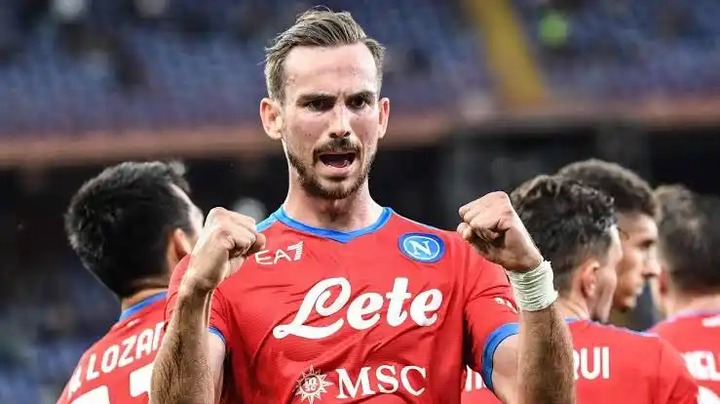 Barcelona and Real Madrid told to pay €50 million for Napoli midfielder Fabian Ruiz in the summer transfer window, according to a report by Italian publication Il Mattino, as relayed by Mondo Napoli.
However, Ruiz has made 164 appearances for Napoli, chipping in with 21 goals and 15 assists in the process. But the Serie A giants are in a spot of bother over Ruiz's long-term future, as his contract will expire next year and negotiations over a renewal have stalled. Such a situation has captured the attention of Barcelona and Real Madrid over a move in the summer transfer window.
Furthermore, Ruiz has established himself as one of the best midfielders in Serie A since joining Napoli from Real Betis in July 2018. During this period, the 26-year-old has remained a pivotal figure for the Partenopei while also carving a place for himself in the Spanish national squad.
The interest from Barcelona is a tad-bit surprising, considering Franck Kessie will likely move to Camp Nou from AC Milan in a Bosman move. The Ivory Coast international's arrival will leave Xavi Hernandez with a well-stocked midfield unit. But with Frenkie de Jong facing an uncertain future at Barcelona, the Blaugrana might need to invest in a creative midfielder.