Why Chelsea Might Not Qualify For UEFA Champions League Next Season.
Chelsea football club are sitting third in the Premier league table having played a total of thirty (30) games with 62 points, the hope of Chelsea wining the premier seemed impossible as Manchester city and Liverpool are ahead of Chelsea with Twelve and eleven points respectively. The latter seat in first place with 74 point while Liverpool occupied second place with 73 in the premier league table.
Below are the reasons why Chelsea might not qualify for Champions league next season.
1. Chelsea recent poor performance.
After been knockout by Spanish giants Real Madrid in the champions league quarter final the blues conceded 5 goals in both leg of the game. Currently the only chance for the blues to see themselves in the champions league next season is to finish in the premier top four.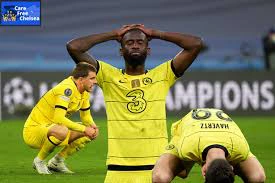 The latest humiliating 4-1 defeat against Brentford was rated as one of the worst performance of Thomas Tuchel side of the season.
Arsenal is sitting fifth in the premier league table with 54 points and also with one game at hand. The Gunners are close enough to overtake Chelsea if these poor performances continue. Tottenham Hotspur on the other hand is still eyeing the UEFAchampions league qualification position with Antonio Conte keen on taking the Spurs to the biggest European competition next season.
Spurs are also behind Chelsea with 57 points sitting in fourth position in the table. We all know that a total of 7 games are remaining for the majority, while some have 8 games or more to play, this means that the top four race is not over yet.
Should the Blues continue with this performance we experienced against Brentford, and Real Madrid they may find it very difficult to qualify for the Champions League next season.
The increasing rate at which Chelsea concedes goals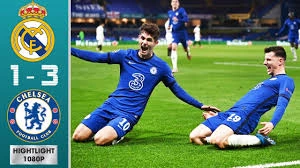 One of the reasons why Chelsea football club were able to win many matches at beginning of this season was due to their tough defensive structure. But in recent times, Chelsea FC can hardly play a game without conceding a goal. In their last four games of the UEFA Champions league and premier league they conceded 9 goals, 5 goals against Real Madrid in both leg of the champions league and four goals against Brentford united in premier league. It means that they could concede more goals against some strong clubs in their remains premier league fixtures, And that could caused them to lose the top four position to their rivals.
3. Tougher Matches ahead
Chelsea also has tough matches to play with games against Arsenal, West Ham United, Everton, Wolves, and Manchester United still coming before the end of the season.
Chelsea's Remaining Premier League Fixtures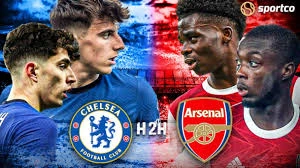 Chelsea Vs Arsenal (20th, April)
Chelsea Vs West Ham (24th, April)
Everton Vs Chelsea (1st, May)
Chelsea Vs Wolves (7th, May)
Leeds Vs Chelsea (11th, May)
Chelsea Vs Leicester City (19th, May)
Chelsea Vs Watford (22nd, May).
Chelsea may drop points in these tough games, Arsenal and Tottenham are not too far behind Chelsea and might catch up to them if they are continuing producing poor results.