Transfer news: Ngolo Kante is on the verge of leaving Chelsea on a free transfer
Ngolo Kante is on the verge of joining a Saudi club on a free transfer the official bid could be accepted soon.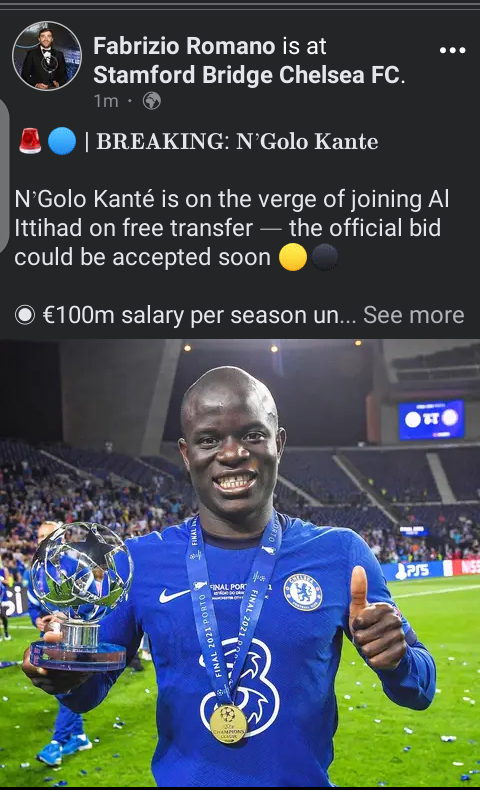 €100m salary per season until 2025 includes commercial deals, image rights and creative portfolio.
Final details are being discussed then deal will be done as Kante would leave Chelsea as free agent.
Al Ittihad directors just arrived in London to link up with PIF Saudi delegation to prepare documents.
Kante would play together with Benzema at his potential new club.
Chelsea will be planning on signing new midfielders if Kante eventually leaves Chelsea, the departure of Ngolo Kante would definitely have huge effect on the team. Ngolo Kante was on the verge of signing a new contract a few weeks ago but unfortunately the deal was compromised and the contract talks was put on hold.