Top 7 Football Players Chelsea Should Sell In This Summer Transfer Window
There are many players who should no longer really belong in the Chelsea squad. And the Blues will do everything possible to sell them during this summer transfer window. Focus on the players who should no longer wear the jersey of the London club at the end of August.
1. Kepa Arrizabalaga
It's one of the big flops in the Chelsea transfer window. Kepa Arrizabalaga was recruited for nearly 80 million euros in August 2018. And the Spanish goalkeeper has never really been unanimous. He is now the understudy of Édouard Mendy, who has made a very strong impression since his arrival.
It's hard to imagine Kepa Arrizabalaga staying with the London club, with this number 2 status. Especially since he could be of interest to a few teams. Certainly, Chelsea will have to sell it much cheaper than its purchase cost. The Blues will, however, let an undesirable go.
2. Marcos Alonso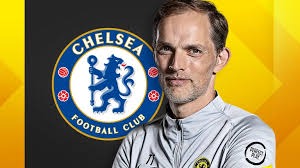 Last season, Marcos Alonso had a lot of playing time. The 31-year-old left piston played nearly 46 games with Chelsea. Still, he shouldn't know the same drill if he stays. Indeed, Ben Chilwell has returned from a long injury and should regain his starting position.
So now is the perfect time to sell Marcos Alonso! Especially since his contract ends in June 2023. His rating remains very high and some top teams want to get him back. Enough to make a nice sum of money.
3. Baba Rahman
Having been able to chain many loans lately, Baba Rahman should not stay at Chelsea. He still does not enter Thomas Tuchel's plans.
The 28-year-old left-back is therefore one of the players who should leave during this summer period. The Ghanaian international (46 caps) will do everything to find a new base in the coming weeks.
4. Ross Barkley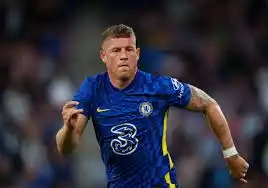 He had a complicated season s at Chelsea. In a well-stocked sector, Ross Barkley hardly played under the orders of Thomas Tuchel. The English midfielder has only played 14 games in all competitions.
He will therefore do everything to revive his career a little, by finding a new team. It wouldn't be surprising if a few mid-table clubs in the Premier League try their luck for the 28-year-old.
5. Kenedy
After Ben Chilwell's injury, Chelsea decided to bring Kenedy back from Flamengo on loan last January. We cannot say that his return is a real success. The left midfielder has only played one Premier League game. So he shouldn't stay with the Blues.
6. Hakim Ziyech
It's been a bit complicated for Hakim Ziyech since his arrival at Chelsea. Yet impressive during his years at Ajax Amsterdam, the Moroccan winger struggled to establish himself in the starting lineup of the Blues.
Why not try your luck with another European cador? This is good since AC Milan is pushing for him. He would certainly have a lot more playing time at the recent Italian champions.
7. Michy Batshuayi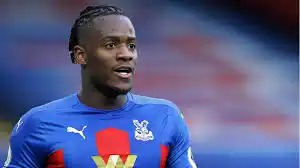 Some may have forgotten that Michy Batshuayi still belongs to Chelsea. The Belgian striker has been sent out on loan in recent seasons. He is back in Thomas Tuchel's squad during this summer period. However, he should not stay in London very long.
The 28-year-old knows he is not in Chelsea's plans. He will therefore intend to find a team capable of trusting him and helping him to regain his best level.