Top 10 Highest Paid Premier League 2022 Summer Signings
The English Premier League is the richest in world football and it's no surprise that its biggest clubs – including Chelsea, Liverpool and Manchester United– can offer their new signings some of the highest salaries around.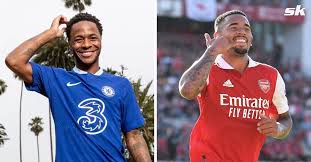 Here are top 10 2022 summer signings with the highest weekly wage as the 2022-23 Premier League season nears its start date.
10. Phillipe Coutinho (Aston Villa – £125k)
Coutinho took a 70% cut on his Barcelona earnings when he joined Villa on a permanent basis in May, yet the £125k he'll earn is still a significant statement of intent from one of the Premier League's most ambitious clubs.
9. Christian Eriksen(Manchester United – £150k)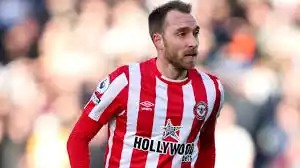 Brentford were keen to keep him, and Spurs explored the option of re-signing him, but Eriksen decided to join Manchester United on a free transfer, his wages are hardly extortionate either.
8. Boubacar Kamara (Aston Villa – £150k)
Kamara had his pick of Champions League clubs after his Marseille contract expired, so it's somewhat surprising to see him rock up at Aston Villa.
We also expect being able to offer the midfielder a weekly wage of £150,000 helped sweeten this particular deal.
7. Ivan Perisic (Tottenham – £178k)
Antonio Conte has been heavily backed in the summer transfer market to the tune of six signings costing over £80million.
But it's one of their free transfers that's commanding the highest wages is Ivan Perisic, the experienced Croatian who Conte is determined to mould into his left wing-back.
6. Darwin Nunez (Liverpool – £179k)
Liverpool moved decisively for last season's top scorer in the Portuguese league by agreeing to a deal that could rise to €100million if Nunez triggers all the add-ons.
Nunez will take home a handsome wage £179k per week for the Uruguayan international
5. Jesse Lingard (Nottingham Forest – £200k)
Lingard left Manchester United when his contract ended in June. Despite interest from foreign clubs, the 29-year-old has decided to stay in the Premier League. Lingard signed one year contract and will earn around £200,000 a week at Forest.
4. Gabriel Jesus (Arsenal – £265k)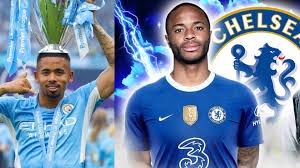 Arsenal's £45million signing of Jesus is one of those transfers that makes sense on many levels; Man City's loss is Arsenal's gain, as the Gunners gain a talisman up front after seeing the embattled Arsenal career of Pierre-Emerick Aubameyang come to an end last winter.
Yet it's been widely overlooked that Jesus has reportedly seen his wages almost triple by switching from the Etihad to the Emirates, meaning the Brazil international will net a cool £265k per week.
3. Kalidou Koulibaly (Chelsea – £295k)
Signing one of the world's leading defenders was a coup for Chelsea and they're paying Koulibaly a wage to match his reputation. The Lions of Teranga International signed a deal with the Blues on a 4-year deal.
2. Raheem Sterling (Chelsea – £325k)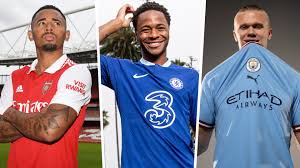 It was no surprise that Chelsea are paying Sterling £325,000 a week.
The 27-year-old is arguably a step above the rest of Chelsea's attacking options and the departure of Romelu Lukaku freed up enough funds to match Sterling's City earnings.
Chelsea are very pleased with themselves for taking Sterling from City, but it also represents good business on behalf of the champions, who've basically make huge money for the winger despite him having only a year remaining on his deal
1. Erling Haaland (Manchester City – £375k)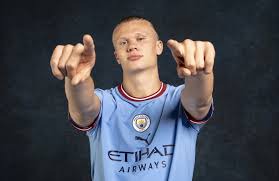 It was finally Manchester City for nearly 80 million euros that won the jackpot. Pep Guardiola had no real nine since the departure of Sergio Aguero. He has now recovered the most promising scorer in Europe.
Haaland isn't quite the highest earner at City – Kevin de Bruyne takes home £400k per week – but the Premier League champions have given their new signing a whopping £375k (minus tax) for every seven days of his existence between now and 2027.