Thomas Tuchel eager to see Chelsea restart the season with a transfer in January
The German warned the Chelsea hierarchy earlier this month that the season could be ruined if signings were not made following injuries to Ben Chilwell and Reece James.
He has since seen their title challenge fall apart – and admits the loss to Manchester City last week affected his players mentally.
Chelsea are now 12 points behind the runaway leaders, having played one more game – and have won just one of their last seven Premier League games.
A left-winger remains the priority for Tuchel – but attempts to recall Emerson Palmieri from loan to Lyon have so far been rejected by the French club.
Kenedy, who was recalled from a loan spell at Flamengo last week, is seen as an option if no alternative can be secured, but Tuchel wants to bring in a specialist winger.
Ousmane Dembele is also on Chelsea's radar, with Tuchel a longtime admirer, but Chilwell's cover is the priority.
The England international is out for the season after suffering an anterior cruciate ligament injury and Tuchel believes his absence has had an effect on Mason Mount's form, as well as the effectiveness of his preferred 3-4-3 system .
Discussing potential signings as the end of the window neared, he said only: "I can't say no. Also, I'm not convinced that's a clear yes.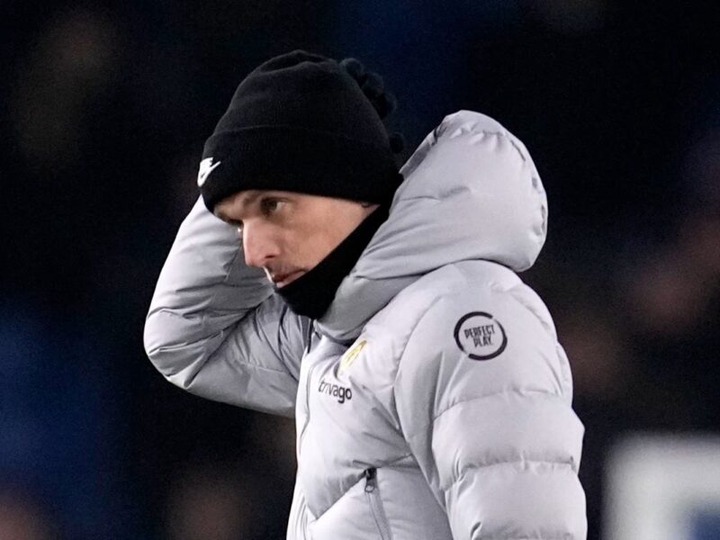 This response underlined Tuchel's own frustrations this month. Although he has not pressured the club to sign, even in the face of a host of injuries in defence, including Trevoh Chalobah and Andreas Christensen, as well as James and Chilwell, he has made his concerns clear about the impact of so many absences at such a level. a pivotal stage of the season. Thiago Silva was also excluded with the Covid.
And he believes his fears were justified in recent weeks.
He said, "It's a bit [of] proof that the schedule we had in particular was a little too busy at the same time as we were fighting against injuries.
"First it was the midfield, then in the second half it was all the forwards and now suddenly it's all the defenders who are out. It's a bit awkward to deal with that. We struggled to deal with it and find the same rhythm, find the same consistency in our results. It's proven."
The loss to City last week effectively ended Chelsea's title chances – and Tuchel admits it had a telling impact on him and his players, which he says was evident in the 1-1 draw in midweek with Brighton.
He gave his side two days off to recharge the batteries ahead of Sunday's crucial game against Tottenham, which could be decisive in the race for the top four.
He admits he also needed rest – but spent his break getting treatment from a dentist.
"You really switch off at the dentist," he said. "It's hard to think about football when you're in the dentist's chair.
"We needed it. And I was talking about all of us. It's a team effort and I felt the team was mentally tired, which I could understand. I felt them disappointed and frustrated after the result at City and it was more difficult for us to overcome the obstacles which for us are normal to overcome.
"There are reasons for that. The reasons we talked about, the reasons we can't be blamed.
"I know it's always like that and we don't want to apologize, but we want to be mature and honest enough to look at why we feel this kind of fatigue.
"The result against City didn't help and yes, you can feel it. We try to put ourselves in the right frame of mind and that your emotions don't take over. That you know what you are doing.
"You can operate however you want to operate and when the going gets tough you play your part. But it's not always easy and we haven't always been so good at it and Tuesday at Brighton is why. that we drew. In isolation, it's not a problem.
"We can see that we lack the freshness and the mental capacity to step up again and again and not accept it.
"Two days off alone doesn't solve the problems, it's up to us now to use today and tomorrow to have the right attitude for Sunday."