Rudiger and Christensen – The Contradicting Characters Of 2 Players Leaving Chelsea Next Summer
Andreas Christensen and Antonio Rudiger will both leave Chelsea next summer as free agents. Antonio Rudiger is expected to join Real Madrid Having signed a lucrative 4-year-deal with the Los Blancos while Andreas Christensen is keeping mum about his potential destination despite the fact that it's an opened secret that he's leaving Chelsea for Barcelona.
Despite the confirmed exit of the two Defenders, they are both treating Chelsea differently in the latter days of their career at West London.
Antonio Rudiger, who has always been a rock in Chelsea squad especially under Thomas Tuchel, wants to leave Chelsea on a high note. Since the news of his departure was confirmed by Thomas Tuchel on April 24 after Chelsea's 1-0 win against West Ham United at Stamford Bridge, Antonio Rudiger hasn't Missed any game.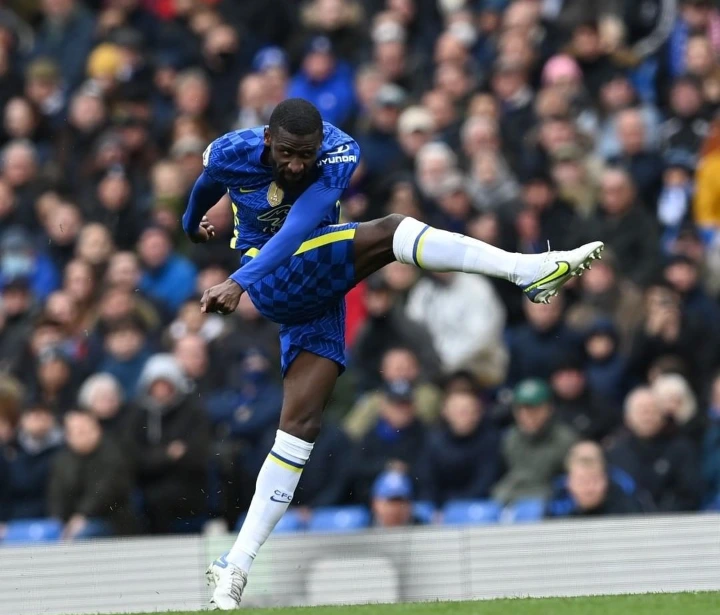 He has played a total of 360 minutes in the EPL playing against Manchester United, Everton, Wolves and Leeds United. He also played 120 minutes against Liverpool in the FA Cup Final last weekend.
Despite Chelsea's loss, Antonio Rudiger had a lot of moments of brilliance in the game but the one that captured the attention of many football Fans was when he was in the air, legs stretched out and both hands behind him as he tries to defend against Naby Keita's shot inside Chelsea's Box.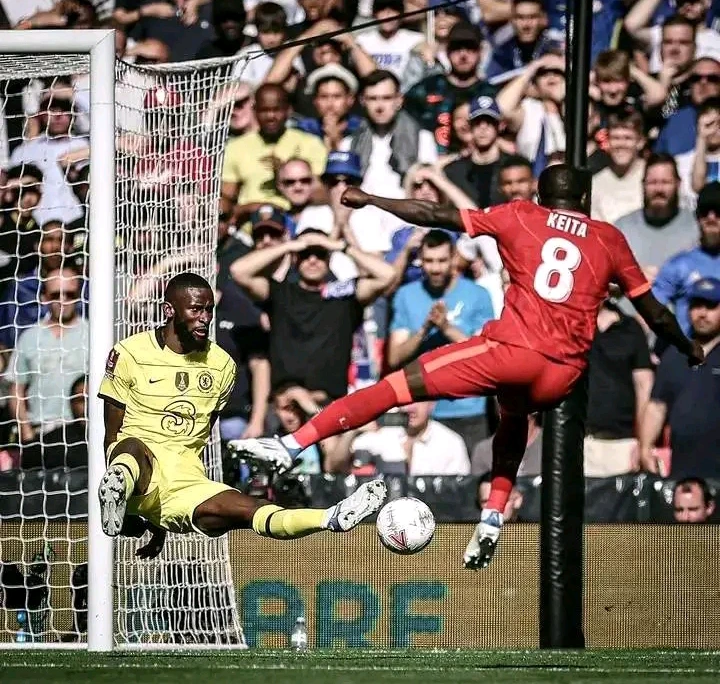 Football Fans joked that Antonio Rudiger is risking two balls to save one but in reality, that's what was happening. Antonio Rudiger was leaving his dangerous area unprotected just to save a shot, he's literally putting his body on the line. This is to explain the level of commitment of the German Defender.
Then, there's Andreas Christensen who has remained indifference to his duty at Chelsea. Remember that Thomas Tuchel admitted that he had to bench Andreas Christensen earlier this season so as make the Dane to make a decision about his future.
According to Mirror UK, Andreas Christensen was supposed to start in the FA Cup Final against Liverpool last weekend but he asked Thomas Tuchel to leave him out of the squad. Mirror UK added that his teammates were shocked that he didn't play because they all thought he was going to.
After asking to be removed from the squad, Andreas Christensen eventually left the hotel where they lodged thereby causing last minute change to Tuchel's plan.
Andreas Christensen also complained that he was feeling unwell during the week and had to be left out of the squad that played against Leeds United.
Antonio Rudiger and Andreas Christensen will leave Chelsea this summer but one of them Rudiger is still taking his duty with seriousness like he's still with Chelsea while the other has already taken a backseat.