NIGERIA vs GHANA: How the 2 African representatives fared in the opening games of 2022 U-20 FIFA WWC
The 10th edition of the U-20 FIFA Women's World Cup kicked off in Costa Rica on Wednesday with sixteen (16) teams qualified to take part in the competition from various continent of the world and Africa have two representatives, namely Ghana and Nigeria to compete with some other top countries like Netherlands, Brazil, Australia, Germany Mexico among others.
The 16 teams were grouped in four categories (Group A to D) with four teams in each and Ghana were paired alongside United States of America, Netherlands and Japan in the Group C while Nigeria were paired with France, Canada and South Korea in the Group D.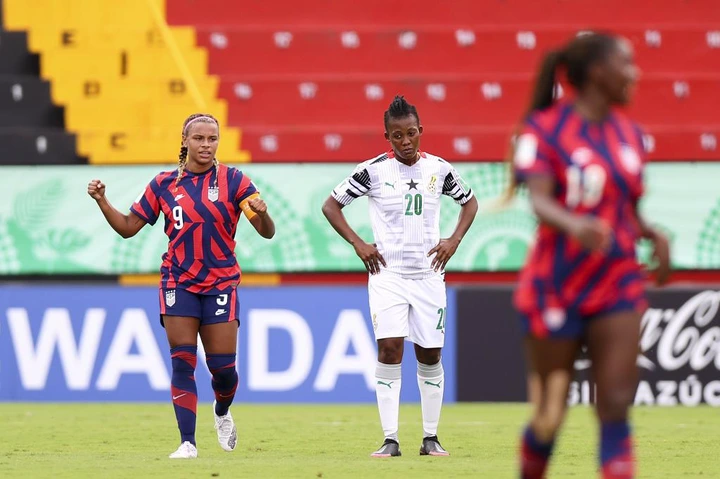 Ghana in their opening game of the Group C were beaten ruthlessly by USA with a three goals to nil defeat which placed them at the bottom spot of the table while Nigeria kicked off their campaign with a hard-fought one nil victory in the Group D against France, which as such placed them at the second spot on the table.
Ghana after kick starting the campaign with a disappointing defeat will be playing their next game as the second and penultimate game in the group stage this Sunday against Japan before the final group game against Netherlands in that order.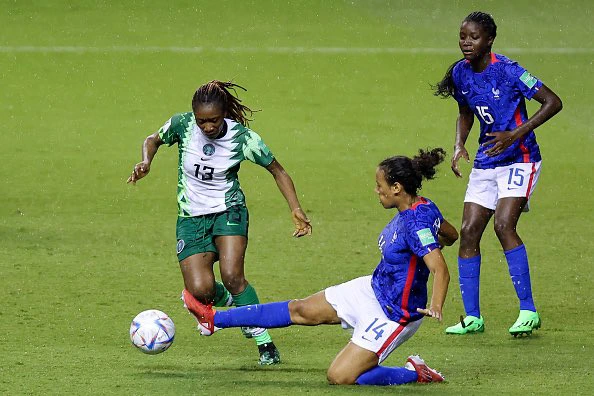 The same will be the case for Nigeria who will also be playing their next game on Sunday against South Korea before their final group game against Canada in that order.
Ghana in their next games will be hoping to be back to winning ways so as to keep their pursuit going in the competition while Nigeria on the other hand will be optimistic to keep the winning streaks going so as to guarantee a spot in the next round.
Wishing the two African representatives and West African giants the very best of luck ahead of their consequent games.