"Making you trip over would have been well deserved" – Reactions as Conte makes a hilarious comment after draw at Stamford Bridge
It was a furious yet entertaining fight between Conte and Tuchel in their 1-1 draw game at Stamford Bridge yesterday. The two managers was desperate for a win which didn't fail to show in their actions. Tuchel came after Conte with his second goal celebration just to revenge what Conte did after the equalising goal from his side.
Even after the match, the fight doesn't seem to have ended as the two managers were caught in a handshake fight. After the whole hullabaloo on the pitch, Conte seem to be jokingly regretting why he didn't make Tuchel trip when he ran towards him during his goal celebration. This he made known in his statement, "Lucky I didn't see you, making you trip over would have been well deserved".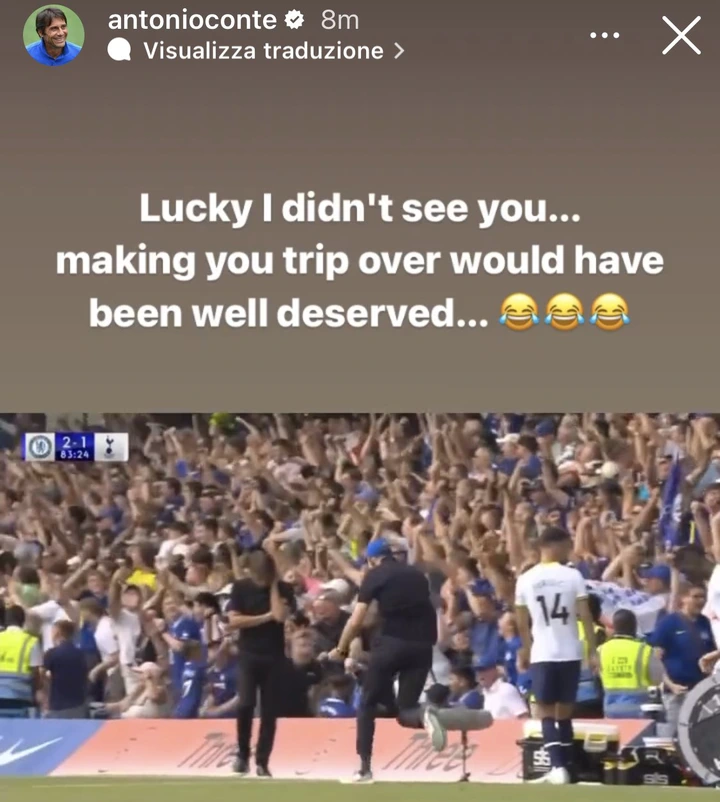 It was quite a tough game between the two good managers in a derby match yesterday. Tuchel was not happy with the outcome of the game, as he believes his side deserve the win.