How Tuchel's Preseason Bust-up With Werner Influenced The Striker's Decision To Leave Chelsea
Timo Werner is heading back to RB Leipzig to secure more playing time since he has failed to perform to expectations in Chelsea and is being left out of Tuchel's plans lately. Werner and Tuchel had a bust-up of words during the preseason which played a great role in the Striker's decision to leave Chelsea.
Werner was in the form of his life in his last season with RB Leipzig before Chelsea signed him. In his first season with Chelsea, he missed over 20 goal-scoring opportunities which made him be ranked among the floppiest signing in the summer of 2020. He contributed to Chelsea's success lately as they won the UEFA Champions League last year, Super Cup, and Club World Cup this year.
In one of Werner's Preseason press conferences, he stated that he needs more playing time and he feels Thomas Tuchel thinks differently which is why he doesn't get into the manager's thoughts for every game and he will try to change that.
However, Tuchel in response to Werner's statement after Charlotte's game in the United States expressed his shock and gave the following response: "I'm surprised, I would be very happy as a young guy having a contract at Chelsea Football Club. I would be one of the happiest people on the planet.
"He needs to get his game time. Show quality, take your place, and defend your place. I would be one of the happiest people on the planet having a contract with Chelsea. If he said this, I do not understand."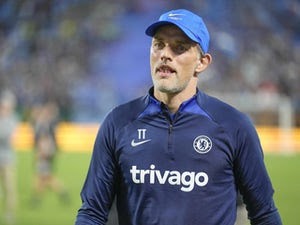 This statement will definitely not go well with Werner as he is not getting the needed assurance, trust, and encouragement from his head coach. And this could be the reason why he is rejoining Leipzig, a club he feels he has unfinished business with as well have more playing time to prepare for the world cup.
Chelsea is expected to sign Werner's replacement before the window closes after will pocket £25.3m from his sale.