Graham Potter Explains Reason for His Worst Season So Far at Chelsea
Since Graham Potter take over Chelsea as their new manager following the dismissal of Thomas Tuchel from the club, there have been inconsistent run of results for the club and majority of the club fans seemed to be unsatisfied about this.
In his about 15 games in charge for the Blues, only 2 wins have been recorded and this is appearing as one of the worst seasons for the London Club.
However, in his press conference ahead of the club's London Derby match against Tottenham Hotspur on Sunday, he has made it known what has been behind his side's horrible displays when talking about the players.
He made it known the team with the number of new recruits they have had were not opportuned to have good Pre-Season.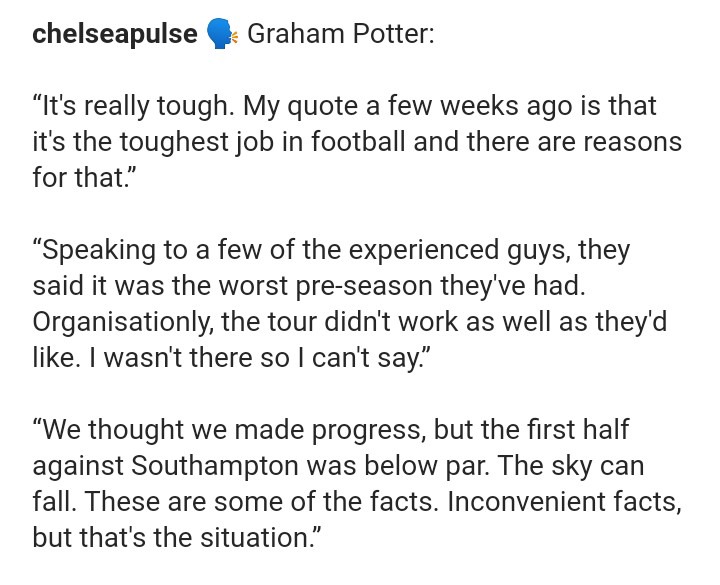 Pre-Season has been knowing for improving the bond between players which will in turn have good impacts on the team performances.
Whether this is a good excuse for the manager or not is not known yet and that is why your honest comments will be needed on this.