Good News For Arsenal & Bad News To Chelsea As Premier League Confirm Referees For Week 26 Fixtures
Arsenal have received good news after Premier League announced Referee Jonathan Moss will officiate the clash against Brentford on Saturday afternoon. The VAR official will be Lee Mason & Simon Hooper will be the Fourth official while assistant Referees will be Marc Perry and Timothy Wood alongside Dan Robathan as VAR assistant. Arsenal have been winning EPL matches officiated by Moss by big clean sheets & goal margins hence likely to destroy the Bees at Emirates Stadium.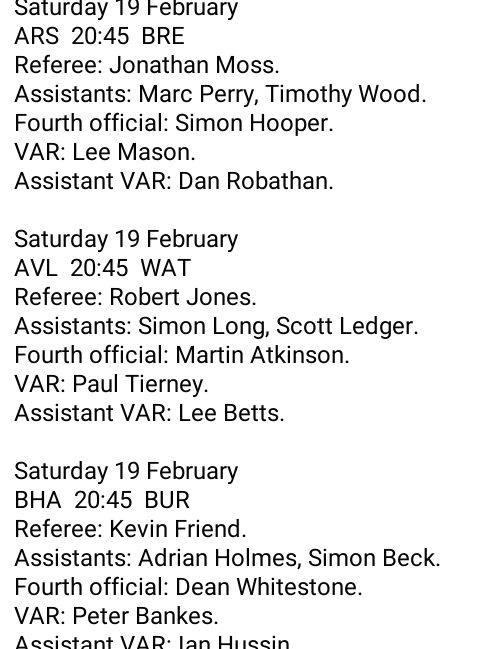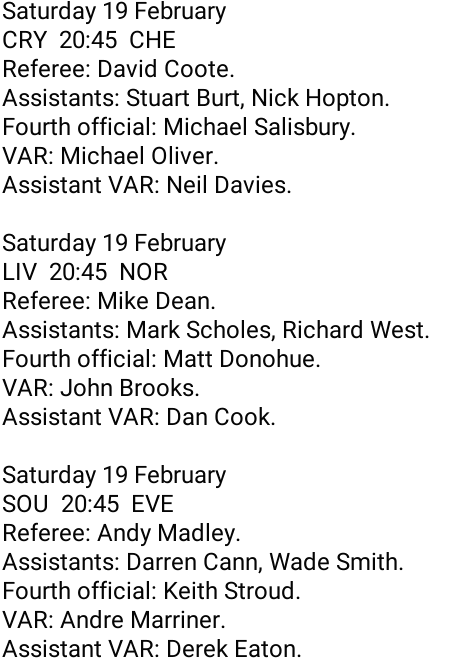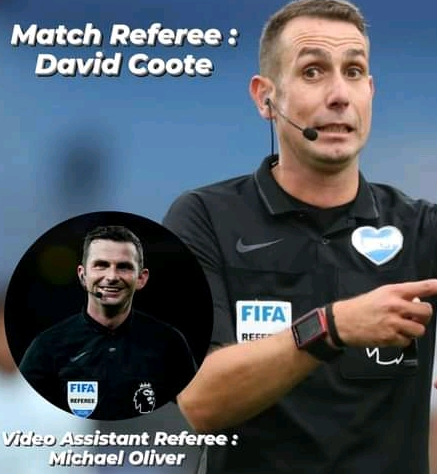 Chelsea have received bad news after Premier League confirmed David Coote as chief Referee in the Saturday fixture against Crystal Palace at Selhurst Stadium. Chelsea have been struggling to win Premier League fixtures officiated by Coote hence likely to receive yellow cards and concede dangerous fouls that could lead to penalties & defeat. The VAR referee will be Michael Oliver assisted by Neil Davies while Stuart Burt and Nick Hopton will be the otficial assistant referees.