Crystal palace 1-3 Liverpool: Why The Referee And VAR Should Not Be Blamed For Awarding A Penalty To Liverpool #CRYLIV
The English premier league fixture between Liverpool and Crystal palace was indeed an interesting one as both teams played to their best performances.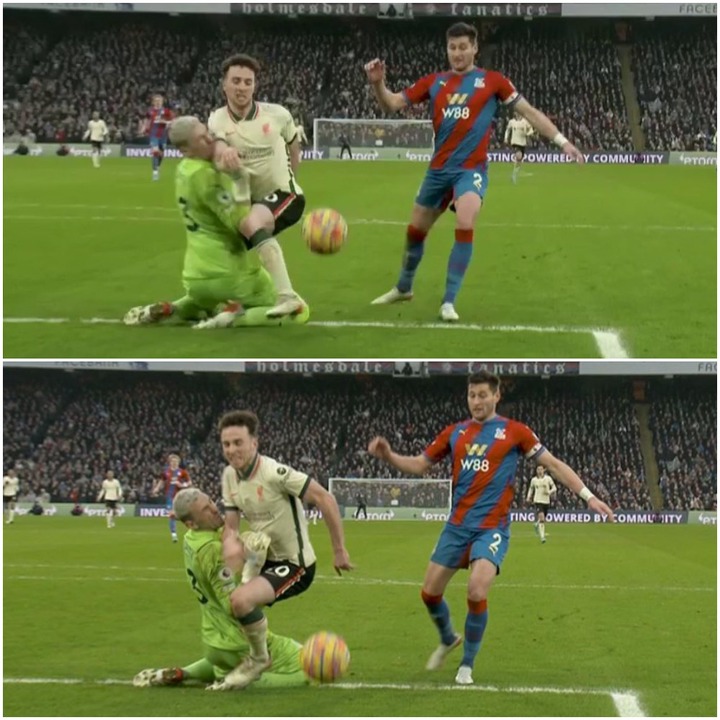 The match ended in a 1-3 away win for Liverpool against Crystal Palace today. The goal from Virgil Van Dijk in the first half of the match gave Liverpool the early first half lead against Crystal Palace.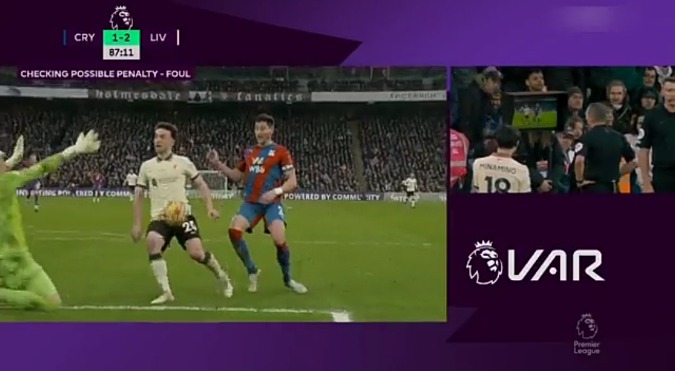 The goals thereafter from Oxlade Chamberlain and Fabinho sealed the victory for Liverpool today against Crystal Palace.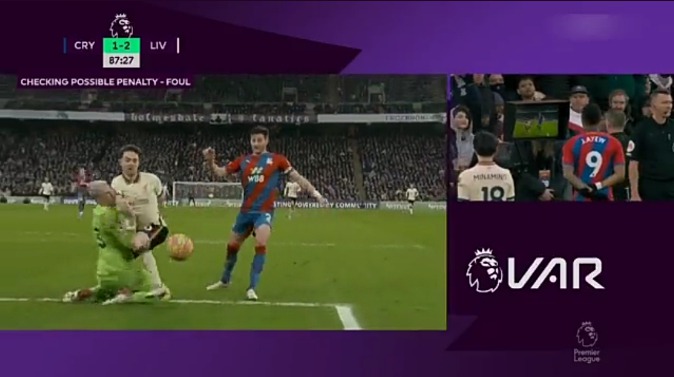 However, there has been a lot of controversies over the late minute penalty awarded to Liverpool. There has been a lot of opinion that the penalty shouldn't have been awarded to Liverpool based on the fact that according to the VAR, Diogo Jota ran into the goalkeeper.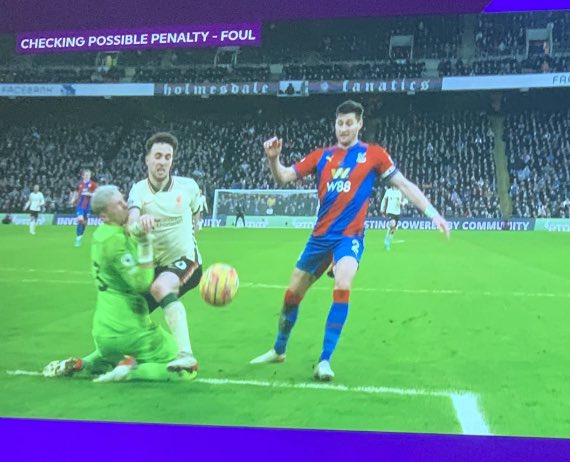 But with the look of things, the Referee and the Video Assistant Referee should not be blamed for awarding the penalty to Liverpool. Here is why.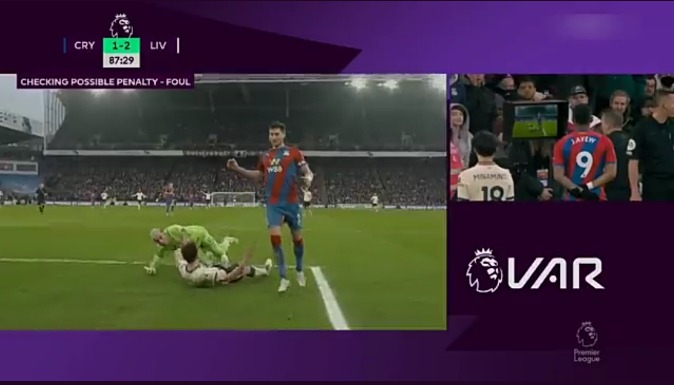 Diogo Jota was running to the direction of the ball, until the ball changed its direction. However, before the ball changed its direction, the goal keeper is already out. Coming out with force, as the ball had changed its direction, the goalkeeper hit Diogo Jota which made him fall.
The fact remains that whether the ball has lost its direction, or not, Diogo Jota was hit by the Goal keeper. There was a physical contact between the two players.