Chelsea's Superstar, Ngolo Kante Gives The Reason While He Always Gives His Best On The Pitch
Chelsea's superstar, Ngolo Kante has revealed the reason why he always gives his best on the pitch no matter the teams that he plays for or plays against. The French international is one of the most loved players at Chelsea right now.
Many football fans love him because of his humility and his dedication on the pitch. The rate at which he works for Chelsea is wonderful. He makes tackles and at the same time, sets the ball in the attacking position.
According to a post shared on Twitter by a popular Chelsea's fans based in the UK, Frank Khalid, Ngolo Kante explains why he plays to his best on the pitch.
Ngolo Kante's statement; "We are lucky to play football and earning good money. There are people who work harder and get paid less. That is why I give everything on the football pitch"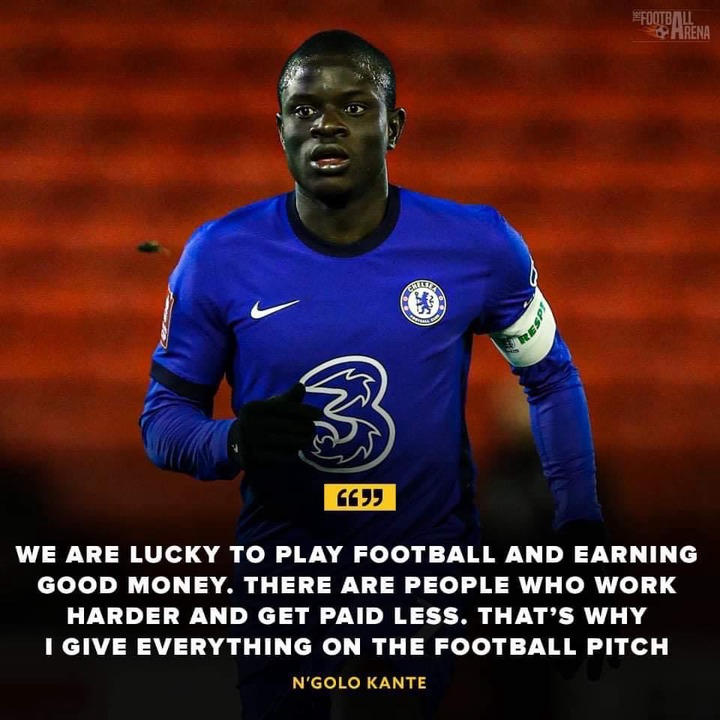 So many football fans have reacted to this statement made by Ngolo Kante. He is truly a legend that needs to be celebrated.