Chelsea's lineup, statistics and photos from the match they played against Charlotte FC.
Chelsea continued their pre season campaign as they took on Charlotte FC in United States. The match was delayed by more than an hour due to thunderstorms and weather problems. Thomas Tuchel employed a 3-4-2-1 formation in the game against Charlotte FC.
From the starting line up, Mendy was in goal, Emerson, Silva and James played as central defenders. Alonso played as a left back and Hudson Odoi as a right back. Kovacic and Jorginho were the midfielders. Pulisic and Ziyechplayed as wingers while Batshuayi was the centre forward.
Below is a screenshot of the lineup indicating the 3-4-2-1 formation.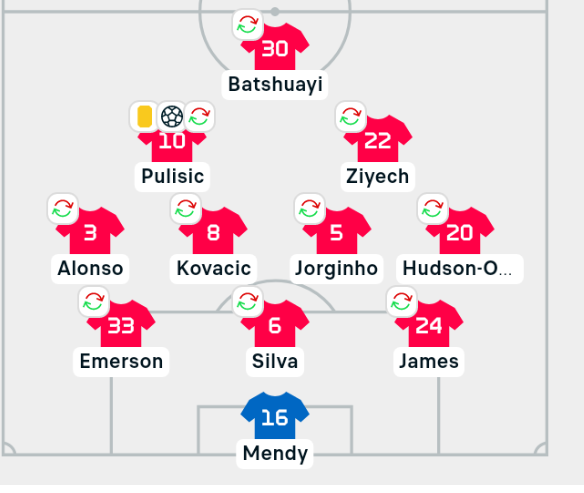 Chelsea also made 10 substitutions in the game, only the goal keeper played full 90 minutes.
Below is the substitution list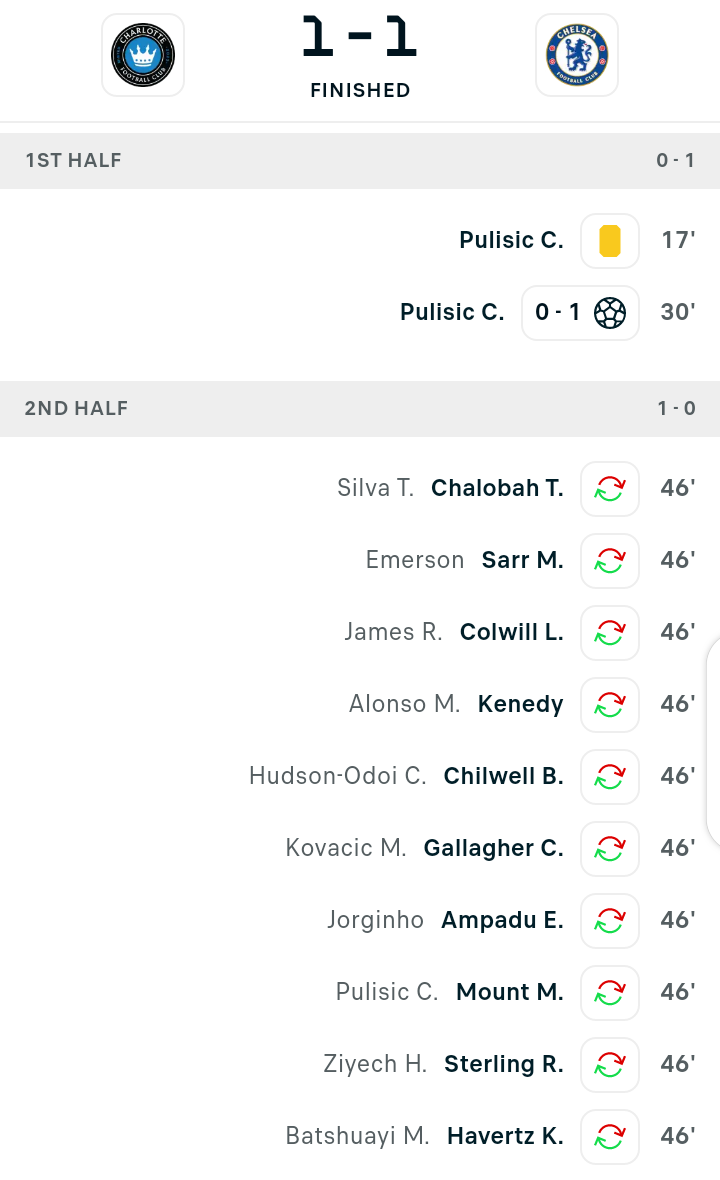 Christian Pulisic scored Chelsea's only goal in the 30 minutes after he reacted to a lose ball. Chelsea had 17 goal attempts and 9 shots on goal during the match. They had 56% of the ball and two yellow cards in the game.
Below is a screenshot of the Chelsea's statistics from the match.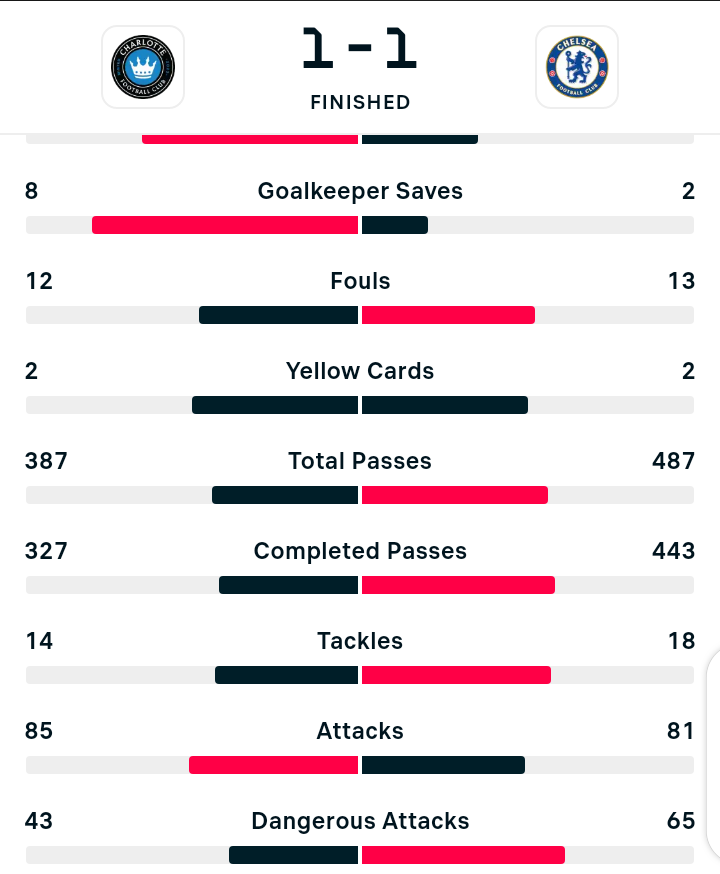 There are different photos available from the match Chelsea played against Charlotte FC.
Here are the photos.