Chelsea's Goal Contributions By The Defenders This Season
Chelsea is one of the best teams in England this season. Despite their recent inconsistency, they are still third on the EPL table comfortably. While a couple of Chelsea's attackers have underperformed this season, the defenders have been exceptional this season. Chelsea is still in the four competitions this season because of their defensive strength.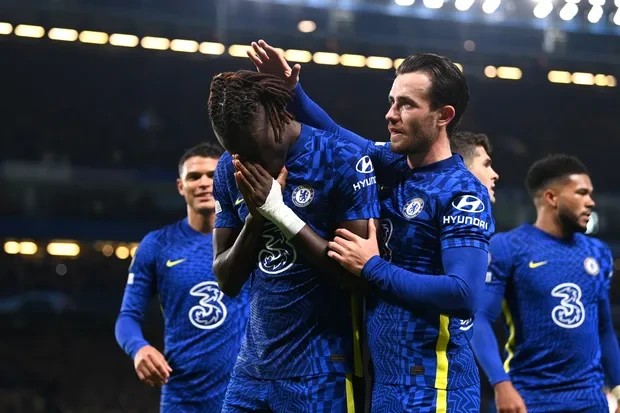 The Blues are still in the UEFA Champions League, EFL Cup, the English FA Cup and the EPL. They still stand a chance of winning these competitions. Chelsea's defenders are the ones who are keeping the team progressing despite the goal drought of Chelsea's attackers like Romelu Lukaku, Timo Werner and Kai Havertz.
Let us take a look at Chelsea's goals contributed by the defenders this season across all competitions;
Reece James is the highest scoring defender for the Blues this season. He has scored five goals and has assisted 6 goals across all competitions this season. He would have scored more goals if he was not injured some months ago.
Antonio Rudiger has also scored quite a number of goals this season. He is arguably the best player for the Blues this season. He is a regular starter for the team, no mater the competition. Rudiger has scored 3 goals and assisted 4 goals.
Let's take a look at the goals and assists of other defenders at Chelsea.
Thiago Silva has scored 3 goals and has assisted 2 goals this season. Ben Chilwell has also scored 3 goals with 1 assists this season. He was scoring freely before he had an injury a couple of months ago. Trevoh Chalobah has scored 3 goals for Chelsea this season. Marcos Alonso has scored 2 goals and has assisted three goals this season. Andreas Christensen has scored 2 goals and has assisted 1 goal this season.
The captain of the team, Cesar Azpilicueta, has scored 1 goal and has assisted 3 goals this season. Chelsea's defenders have kept the hope of the team alive this season.
In total, Chelsea's defenders have scored 22 goals this season, and they have assisted 17 goals this season. Minus these goals and assists from Chelsea's goals this season, the Blues would be at the bottom of the log this season