Chelsea Sale at Risk, Chelsea Targets Bayern Munich striker
Chelsea Sale at Risk
Chelsea's £4.25 billion takeover has been thrown into doubt again due to a renewed stalemate between owner Roman Abramovich and Whitehall over the conditions of the deal.
According to sources close to the proceedings, ministers have yet to get the assurances they require from Mr Abramovich regarding the destination of the £2.5 billion sale proceeds.
Chelsea could be disqualified from club competition next season or perhaps face administration if a settlement is not reached before various footballing authority deadlines.
People close to the situation stated that the situation was still fluid, and that a license may be awarded before the end of the month, assuring Chelsea begins next season under new management.
Chelsea Targets Bayern Munich striker
According to reports, Chelsea will attempt to bring Robert Lewandowski to Stamford Bridge this summer.
He scored 48 goals in 40 appearances last season and has already surpassed that total this season, assisting the German giants win their 10th consecutive Bundesliga title.
The striker's current contract expires at the end of next season, but he has already decided he wants to leave the club and might be sold before then if Bayern want to make a profit on him.
Chelsea Interested in Real Madrid star
According to reports, Chelsea are interested in signing Real Madrid midfielder, Casemiro. The Brazilian international has made over 300 appearances for Los Blancos and he keeps on improving with each passing season.
The South American's future at the Santiago Bernabeu is questionable due to protracted contract negotiations.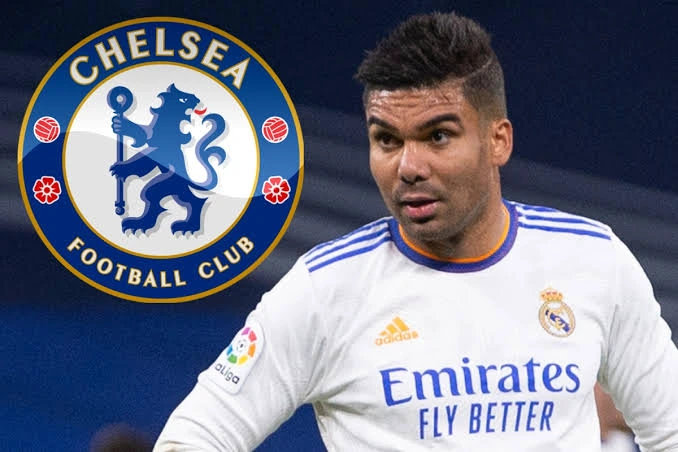 Chelsea wants to sign Leipzig defender
Chelsea manager Thomas Tuchel is said to be a great fan of RB Leipzig defender Josko Gvardiol, and a summer transfer for the Tottenham target is not out of the question.
The London giants are looking for a central defense addition as both Rudiger and Christensen are set to leave on free transfers.
With Rudiger apparently agreeing to a four-year contract with Real Madrid and Christensen reportedly on his way to Barcelona, Azpilicueta and Thiago Silva are in their thirties so the Blues are desperate for defensive reinforcements ahead of the upcoming season.