Chelsea makes decision with Rudiger over contract situation; Barca consider parting ways with Star
Antonio Rudiger is yet to sign a new contract with Chelsea whose contract will end in June 2022. The German international would only be willing to continue with the London team if they agree to raise his salary next season or he will leave in the summer transfer window for free.
According to Sky Sports, Chelsea will not make any move to extend Rudiger's contract as they do not want to pay him the huge amount he is asking for. The German soccer player is aware that there are many teams that are aware of his situation and he uses this to exert strength in order to ensure that he has a good salary increase for the next course. Thomas Tuchel is pushing for the center-back to agree to stay with the London team, but at the moment it seems that his efforts are not making progress in his renewal and now that Chelsea have warned that he will not make any more moves, his permanence seems practically impossible .
Accumulate suitors for all the major leagues:
Antonio Rudiger is one of the most followed centre-backs in the next summer market due to his free agent status and for this reason, there are already many clubs that have contacted his agent to make clear their desire to sign him as soon as his contractual relationship with Chelsea ends. Clubs like Bayern Munich, Real Madrid or Barcelona are just some of those that have been interested in hiring the extremely powerful German center-back.
Barca consider parting ways with Jordi Alba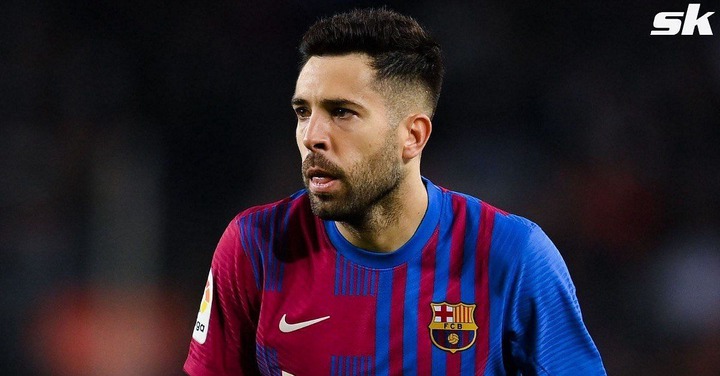 Barcelona president Joan Laporta is said to be willing to cut ties with Jordi Alba to facilitate Erling Haaland's transfer from Borussia Dortmund.
The Blaugrana were held to a 1-1 draw by Napoli in the first leg of the Europa League qualifiers on Thursday night. Barcelona, ​​playing at home, created plenty of chances to kill the game but were disappointed with their lackluster finish.
The stalemate has been hard for Cules to digest, and club president Laporta is reportedly preparing to resolve the same issue.
According to El Nacional, Laporta wants to bring Haaland to Camp Nou but understands the acquisition would be complicated.
Apart from the Norwegian's salary and bonuses, the Blaugrana also have to worry about his €75m release clause and commissions to his father and agent. Haaland's agent, Mino Raiola, is reportedly demanding a €20m fee, while his father, Alf-Inge Haaland, is also reportedly charging something close to the figure.
To make the deal financially viable, the Blaugrana will have to reduce their wage bill and let go of some of their veteran stars. One of the team's four captains, Jordi Alba, could end up getting the axe.
The club's first two captains, Sergio Busquets and Gerard Pique, are considered untouchable at Camp Nou. However, Sergi Roberto will be out of contract next summer, and the Blaugrana aren't willing to offer him a new deal.
That leaves only left-back Alba who has a few more years left in his contract. By selling him this summer, Barcelona could not only get rid of his wages, but also get a decent transfer fee.
Jordi Alba has served the Blaugrana well over the past ten years, winning several trophies. However, he might have reached his ceiling at Camp Nou.
The 32-year-old has struggled to keep pace with the game this season. He's been outmaneuvered and passed several times, which doesn't bode well for a team looking to find their way back to the title.
Xavi's side could benefit from a fresh pair of legs on the left flank, with someone still old on their side. The Blaugrana have been heavily linked with Valencia's Jose Gaya recently and could make a move for him this summer.