Chelsea FCW star striker has been ruled out for the "foreseeable future"
Chelsea and England Women's star striker, Fran Kirby has been ruled out for the "foreseeable future" due to a health issue that has kept her out of action since February this year.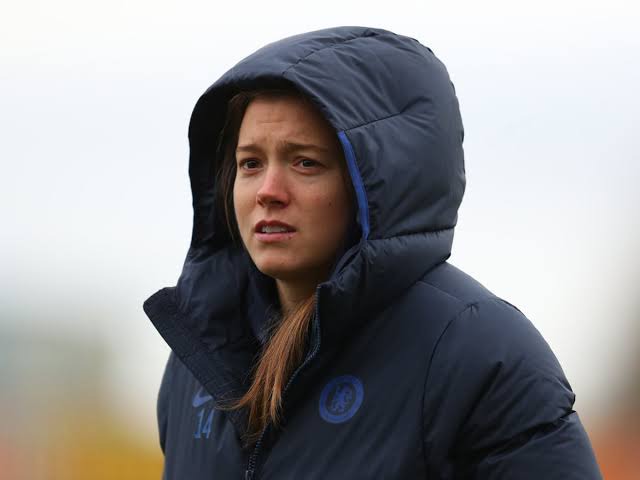 According to the Chelsea FCW manager Emma Hayes, Kirby has been suffering from fatigue, and she has not played for both club and country in the past two months, and she will be out for the "foreseeable future."
And ahead of their FA Cup semi-final against Arsenal on Sunday, the English women striker revealed on social media on Friday evening that she will be taking some time off to take care of her health.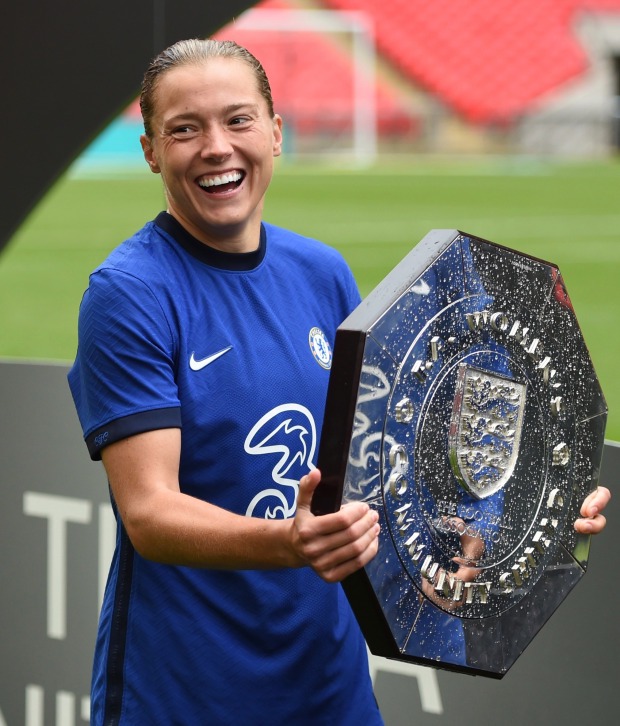 Kirby has helped Chelsea FCW to won many trophies since joining in 2015 and she is their all-time leading goalscorer.
Her Twitter post reads: "I'm sad that I have to write to you all another message like this. With this being an on-going issue throughout my career, it was time to put my health first. Thank you to everyone who has taken the time to message, I'm doing everything to try and come back once again."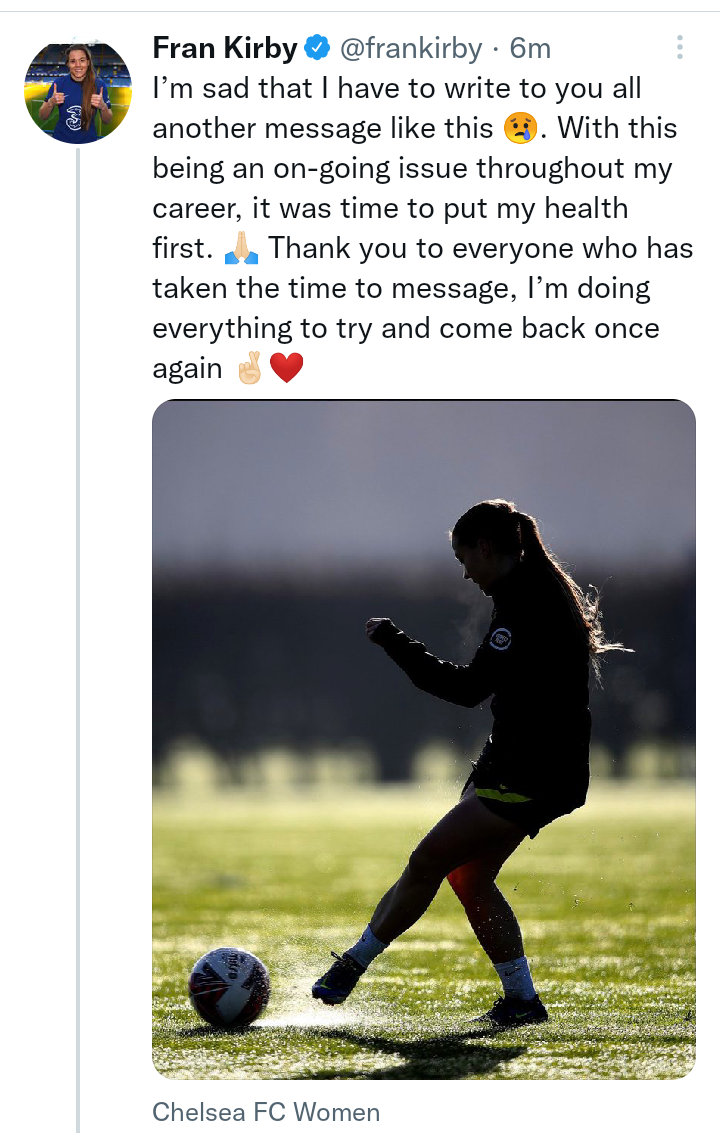 She also revealed that she will keep supporting Chelsea FCW and the England Women until she returns to action.

Fans also showed their support for her as they flooded her comment section with a lot of comments wishing her a quick recovery.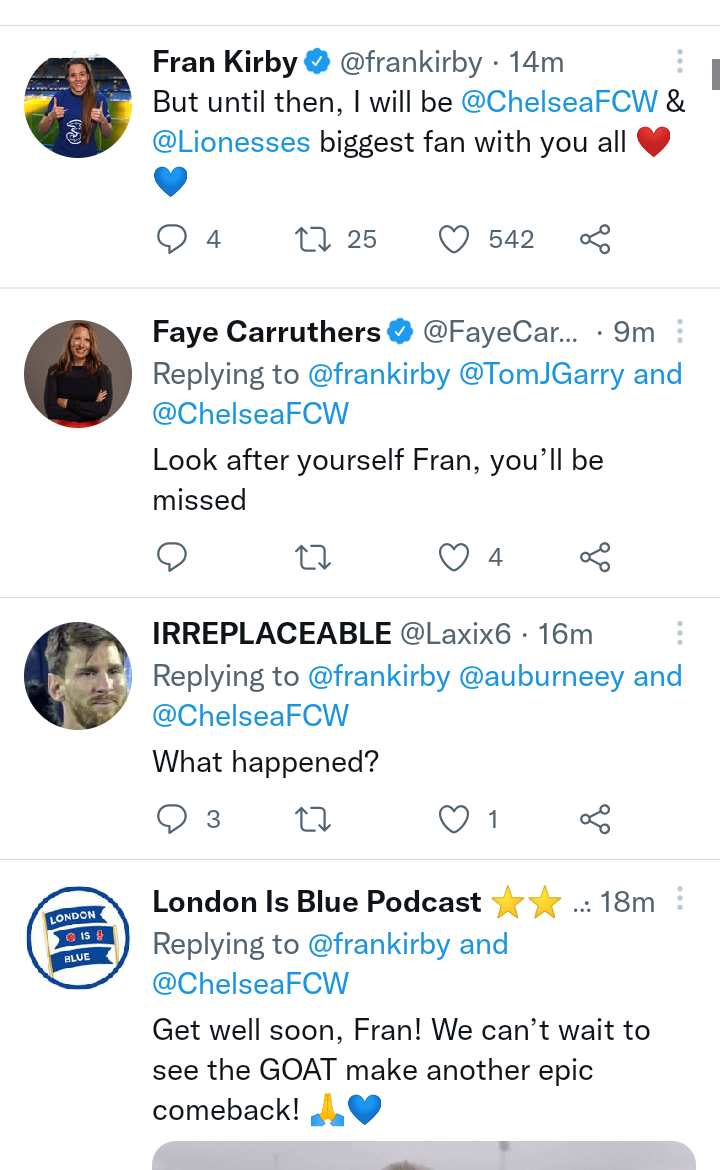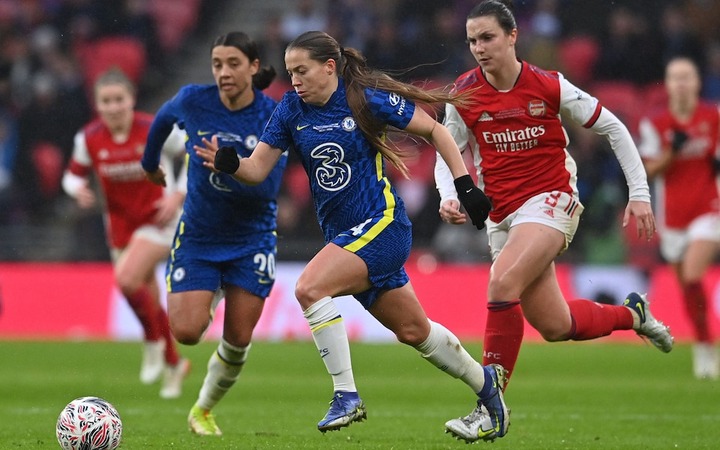 The striker also suffered a health problem in 2019 which led her to the point where she considered retiring, but she later returned to action stronger after recovering. And we hope she will make it back to the pitch again this time to continue her blistering career with the Blues