Chelsea FC Women Won The FA Cup To Complete The Double This Season
Last Sunday, Chelsea Women FC won the Barclay FA Women's League having defeated Manchester United FC Women by 4-2 goals. This made the club set a record for winning the title three (3) consecutive times. Unlike the men, they are relentless winners as the Blues Women's FC completed the double in two successive seasons.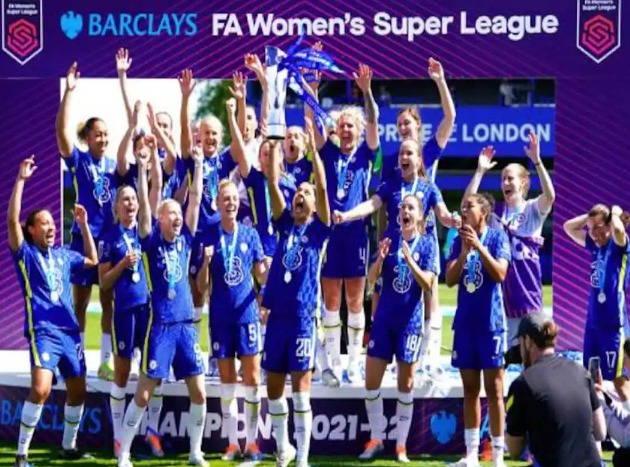 Chelsea FC, the men's category, failed to win the FA Cup final against Liverpool FC at the Wembley Stadium on Saturday evening. The club was defeated by Jurgen Klopp's side by 6-5 in penalty shootouts. No doubt that it was a disappointment to the players who fell for the second (2nd) time in the cup finals played against the Reds this season.
Fortunately, Chelsea Women FC played the FA Cup final against Manchester City Women FC on Sunday at Wembley Stadium and defeated the Citizens to become the champion. The club won by 3-2 goals after the extra time, courtesy of Sam Kerr's ninety-ninth (99th) minute goal to help Chelsea Women FC win the cup back to back.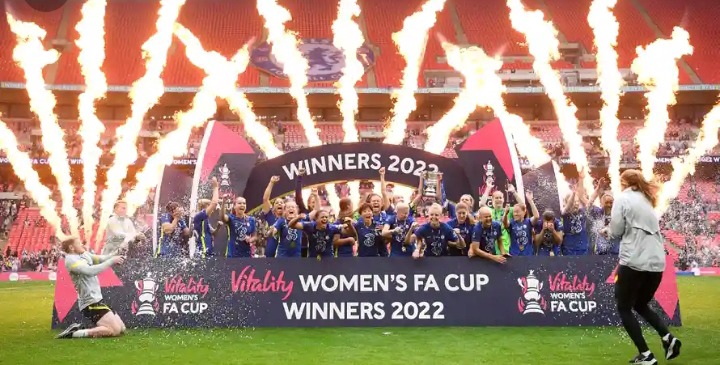 The club completed the double this season having won the Women Premier League title last week. The women have shown that what the men cannot do, they can do it. With 6-5 goals lost to Liverpool FC, Chelsea FC has only the UEFA Super Cup and FIFA Club World Cup.