Chelsea closing in on their first summer signing
Chelsea have agreed personal terms to sign Sevilla defender Kounde in the summer transfer window, according to Andreas Korssund via his tweeted post.
The journalist claim that Chelsea have accepted personal terms with Kounde and are ready to pay the 23-year-asking old's price once their take over is completed and the club's sanctions are haul up.
On the other hand, Kounde has demonstrated that he might be a good purchase for one of Europe's top clubs, and he should help Chelsea recover and rebuild their defence next season.
Rudiger is set to join Real Madrid while Andreas Christensen will become free agents this summer, and replacing two impoortant players will be difficult.
However, Kounde appears to be a talented world-class player, who is much required at Stamford Bridge right now, with Thomas Tuchel facing a defensive crisis.
Tuchel will be hoping to bolster his team, particularly his defensive options, in the forthcoming transfer market.
Furthermore, Chelsea fans can only hope that new club owner, Todd Boehly take over goes through as quickly as possible, order to help put an end to the club's uncertainty and plan for rebuilding of the team next season.
The Blues have been lunked with a number of centre-backs, such as Leipzig's Josko Gvardiol, who have been tip to replace the aforementioned departing duo next season.
World-class Liverpool target pens lucrative contract extension at current club
As reported by the Associated Press (h/t Liverpool Echo) and confirmed by the official PSG site, Liverpool target Kylian Mbappe has renewed his contract at the Parc des Princes after rejecting a golden opportunity to move to Real Madrid.
The youngster is already one of the top players in the world and his performances this season remain on par with the best players in Europe. Scoring 39 goals and 26 assists in 46 appearances across all competitions, the Frenchman has helped his team secure the Ligue 1 title.
Mbappe's transfer saga reached a boiling point last month as he was moving closer to a move to Real Madrid, allegedly the club of his dreams. However, the event took a dramatic twist in the end as he chose to stay put at Paris Saint-Germain. He signed a lucrative three-year contract that will net him a bucketload.
PSG appear to have gone the extra mile to convince the 23-year-old to commit to their project. Sky Sports added that he would get a staggering £4million a month's wages with a £100m signing bonus if he renews his contract.
Liverpool were believed to be interested in Mbappe. However, it seems the Reds have to manage their frontline with available stars. Jurgen Klopp previously suggested that even though the Frenchman is a 'great player' the Merseyside team cannot compete considering the finances involved in a potential deal.
The 23-year-old has been a sensational talent and considering his current rate of growth, might become the best player in the world in the coming years. Several of Liverpool's best attackers are not getting any younger and signing Mbappe could have solved a lot of problems for the manager.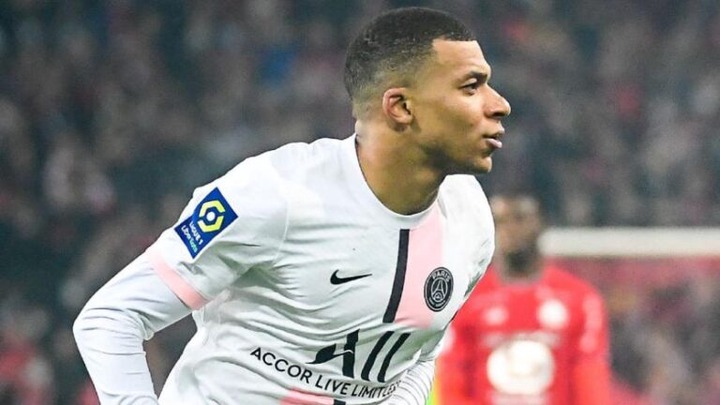 However, managing his wages is not every club's cup of tea. Furthermore, Liverpool might have to sacrifice a lot in other areas of the team to match the offer that PSG made him. It would affect the club's future transfer approaches and Klopp might be forced to build a team around Mbappe.
However, Liverpool under Klopp has relied mostly on team performances rather than individual brilliance. The Reds' players are known for their coordination on the pitch as they all make vital contributions when required.
That's why Kylian Mbappe doesn't seem to be the best fit for Liverpool. The Reds already bought Luis Diaz from Porto who is proving to be a sensational signing. As Mohamed Salah and Sadio Mane continue to impress, the Merseyside team might not require any extravagant transfers in the coming window.