Chelsea Announce Official Transfer Deal, Blues Interested In 21-Year-Old Badiashile
Chelsea announce official Transfer deal.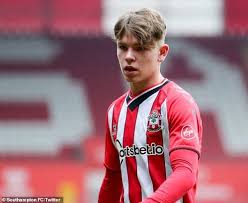 According to reports, Chelsea and Southampton have reached a complete agreement to complete Tyler Dibling's transfer.
The England youth international is reportedly close to agreeing to a £1.5 million transfer from the Saints to the Blues, where he will join the west London giants' academy.
Dibling appears to be a player with a great deal of potential after making an impression when playing for Southampton, thus this might end up being a top purchase for Chelsea in the future.
Fans of Chelsea FC and English football, in general, will hope he can eventually follow players like Mason Mount and Reece James and transition from the club academy to the senior team. They will also hope he can have a bright future for the national team.
Chelsea Interested In 21-Year-Old Badiashile
Chelsea are reportedly interested in Benoit Badiashile after Barcelona hijacked their £55m deal with Sevilla for Jules Kounde. However the Ligue 1 side are demanding a fee of at least £42.5million for the highly rated 21-year-old. Rumours suggest Thomas Tuchel has already started to target alternatives as the Blues want to bring in three centre-backs – they have only signed one so far in Kalidou Koulibaly.
Cristiano Ronaldo still wants to leave Manchester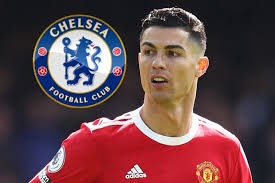 The long-awaited meeting between Manchester United leaders and Cristiano Ronaldo ultimately failed to shed light on the Portuguese international's future. CR7 and his agent have confirmed his desire to leave the club to compete in the Champions League this season while the Red Devils and Erik Ten Hag have refused any departure from the player, according to the English press.
Despite his desire for a difficult start for the moment to see where Cristiano Ronaldo can land this summer. The president of Atlético de Madrid also admitted yesterday that it was almost impossible for the former Real to sign with the Colchoneros.
Manchester United insist on Antony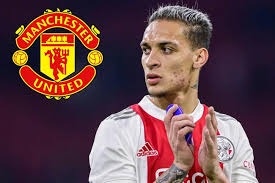 With Cristiano Ronaldo's future in limbo, Manchester United continue to follow the lead to Antony, according to our information. Offensive priority of the Red Devils since the arrival of Ten Hag, the Brazilian international is valued around 80 million euros minimum by Ajax Amsterdam. United is trying to find an agreement for the sum of 70 million euros and hopes to take advantage of the good relationship between the two clubs, especially since the signing of Lisandro Martinez.
Barcelona will tempt Messi return.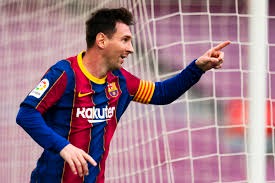 According to Goal and 90Min, the Barcelona leaders have heard Xavi's wishes and should try to bring Lionel Messi back to Catalonia when his contract with PSG ends next year. If Barça will do everything to close the loop, it remains to know the will of the Argentine star. His departure was tumultuous and his initial idea seemed to be to go to Inter Miami in MLS.