Check out Chelsea's next Six fixtures that could see them claim two trophies this season.
This February month would definitely be a busy month for the defending champions of Europe, Chelsea, as they look to add two trophies to their cabinet, and also compete in the champions league.
In this month of February, Chelsea would be involved in the semi final of the Club World Cup, and if they succeed in winning the game, they would progress to the finals. Two victories for the Blues in this competition would see them claim the Club World Cup trophy this year.
Also in this month, Chelsea would take on their premier league rivals, Liverpool to claim the Carabao Cup. If the Blues manage to defeat Liverpool, they would be claiming another trophy in that month.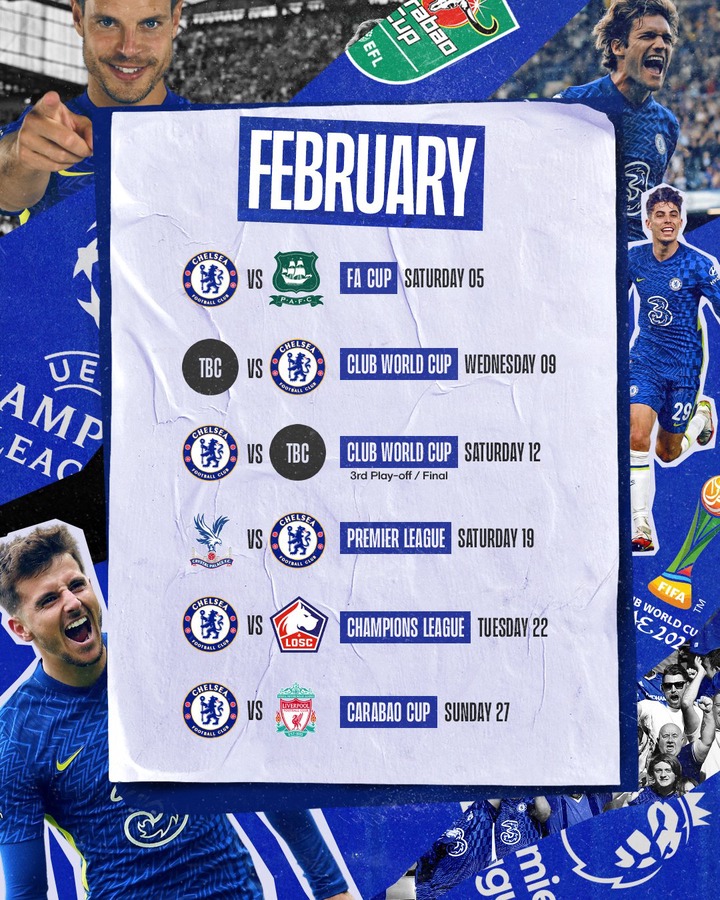 However, by the end of February, we would all know whether the Blues would add both trophies or would not add any trophy to their cabinet.