Arsenal's next premier league fixtures compared to Manchester United's premier league fixtures
Arsenal's next four premier league fixtures
Watford vs Arsenal
Watford will host Arsenal on the 6th March 2022 at 15:00 West African time at the Vicarage Road Stadium, Watford city, England.

Arsenal vs Leicester City
Arsenal will host Leicester City on the 13th of March 2022 at 17:30 at the Emirates Stadium stadium, London city, England.

Arsenal vs Liverpool
Jurgen Klopp's men will be travelling to the Emirates Stadium for a Premier clash against the Gunners on the 16th of February 2022 by 21:15

Aston Villa vs Arsenal
Arsenal will be travelling to Birmingham on the 19th of March 2022 at 13:30 for their premier league tie against Aston Villa, at the Villa Park stadium.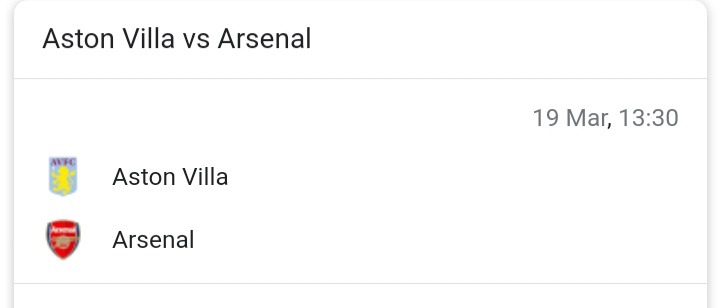 Manchester United's next four fixtures
Manchester City vs Manchester United
Pep Guardiola's men will host Manchester United starting on the 6th of Mar 2022 at 17:30 at Etihad Stadium stadium, Manchester City, England.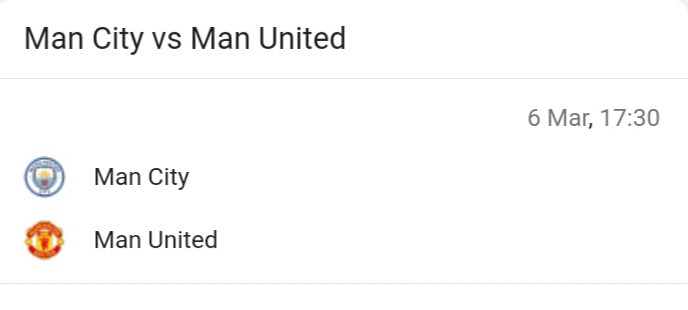 Manchester United vs Tottenham Hotspur
Manchester United will host Tottenham Hotspur starting on the 12th of Mar 2022 at 18:30 at Old Trafford stadium.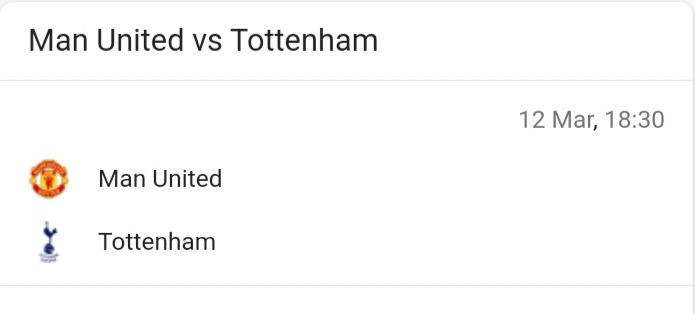 Liverpool vs Manchester United
Liverpool is going head to head with Manchester United starting on 20 Mar 2022 by 17:30 at the Anfield stadium.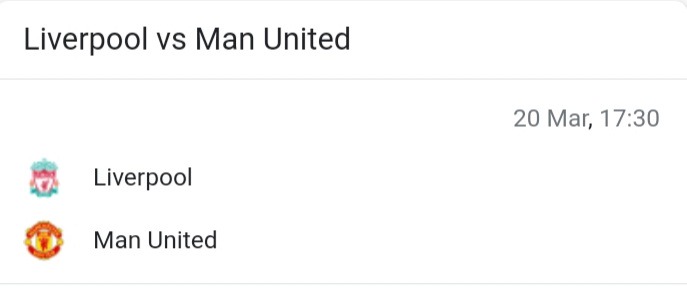 Manchester United vs Leicester City
Manchester United will host Leicester City starting on 2 Apr 2022 by 15:00 at the Old Trafford stadium