#AFCON2021: One Area CAF Needs To Improve To Avoid Controversies In The Competition
The game between Tunisia and Mali, has sprung up criticisms over the poor referring of the African Cup Of Nations, AFCON, tournament. The North African country, Tunisia, was unfortunate to lose against Mali, who won with only a goal.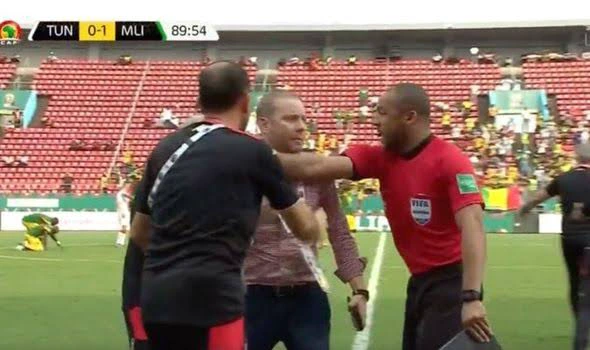 SOURCE: Daily Express
The goal came in the early part of the first half, as Kone put in the ball behind the net in the 48th minute. Tunisia had an opportunity to equalize the match in the 77th minute, when a penalty was awarded to them but Wahbi Khazri, was unfortunate to miss it.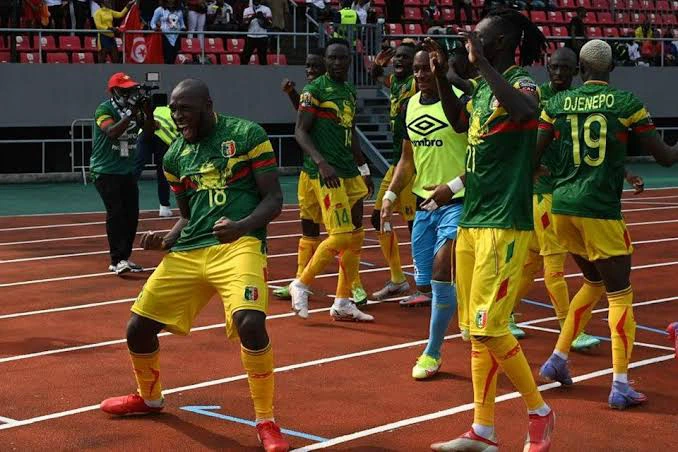 SOURCE: Yahoo Sport UK
One major scene in the match that has caused uproar, was how the Zambian referee, Janny Sikazwe, end the match before the normal 90 minutes. As at the time he ended the match, the time line showed 89:50. This is very unprofessional because a second can change the game.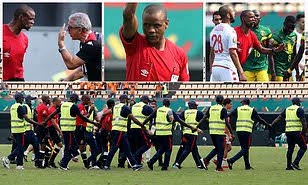 SOURCE: Daily Mail
Tunisia was pained by that decision as the manager rushed to the referee calling his attention to the time as he pointed his wrist with great fury.
CAF needs to investigate the matter because the referee in the 85th minute ended the match as he showed some signs of uncertainty. CAF needs to educate referees well on the use the watch and improve their refereeing because it's shameful to behold such decision made in an international game.
So many things have come to my mind on why such thing should happen in an international game. Could it be his watch malfunctioned or he's not conversant with operating the watch?