4 Times poor Referees and VAR decisions have denied Chelsea domestic title chances in recent years
Chelsea was once again denied a chance of winning their first domestic title in four years on Sunday night after being defeated by Liverpool in the Carabao Cup final.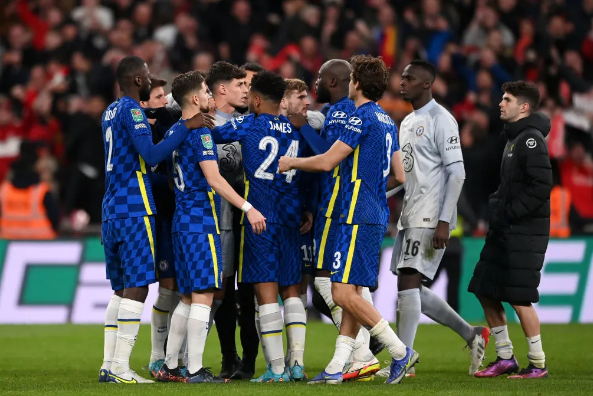 The Blues fought hard to try and win the game in the regular minutes, but their efforts were not enough to decide the game in the regular 90 minutes and 30 minutes extra-time, and they had to go into penalty shootouts to decide the tight game, and unfortunately for them, their last penalty was missed by their Spanish Goalkeeper – Kepa Arrizabalaga after 10 of their players had scored their respective spot-kicks.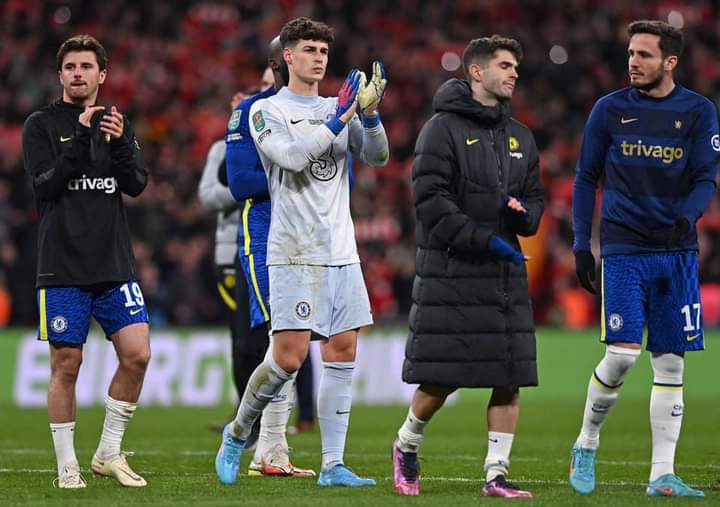 Kepa's penalty miss gave Liverpool the win on the night
However, Chelsea also saw 3 of their goals being ruled out for offside during the regular 90 minutes, with Kai Havertz scoring 2 and Lukaku scoring 1 after coming off the bench. But there was a big concern about why Lukaku's goal was ruled out for offside even when Liverpool's Van Dijk was ahead of Lukaku when the pass was played to him.
Merely looking at the pitch line, one could see that Van Dijk(Liverpool's number 4) was ahead of Lukaku when the pass was played, and it is hard to understand how VAR decided to rule the goal out for Offside.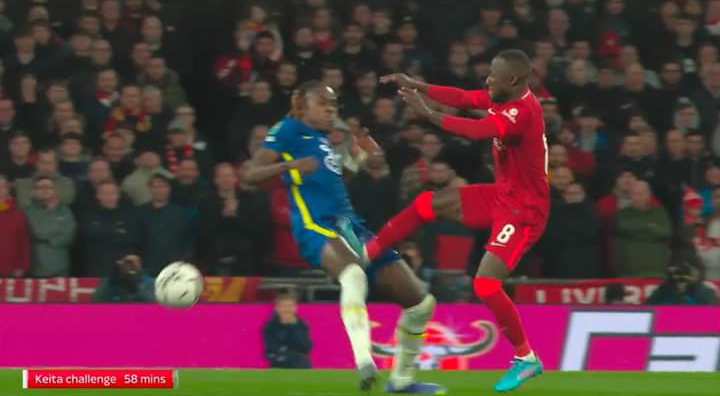 Naby Keita also went unpunished after endangering Chalobah with a very bad tackle in the 58 minutes. It was clearly a red card offense but the referee did not even give a yellow card and VAR also ignored it, and Chalobah needed some stitches to be able to continue the game.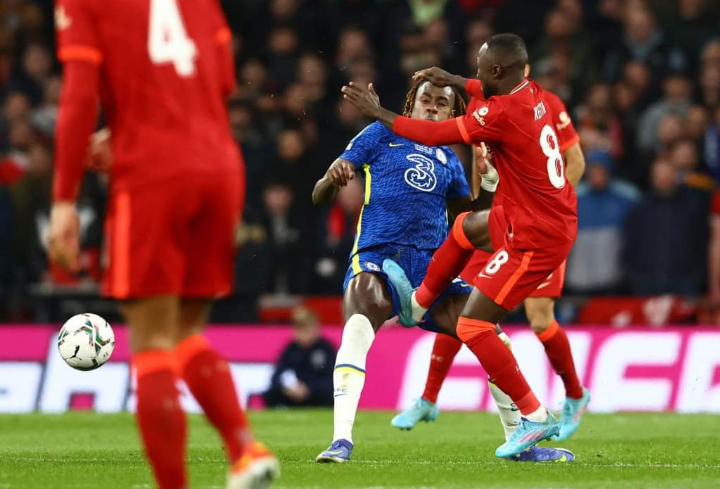 Nonetheless, Chelsea has also faced many similar situations like yesterday's own in many domestic cup finals in recent years as they have reached a domestic cup final in each of the last 6 years, becoming the first English club to do so, but winning just 1(FA Cup final against Man United in 2018) out of the 6 cups finals.
And we have gathered them below, but first, we will look at how Chelsea has fared in European competitions in recent years.
Chelsea's Success at the European stage.
Since 2019, Chelsea has won 4 European titles out of the 5 finals they have reached in the period. They won the Europa League in 2019, Champions League and Super Cup in 2021, and the Club World Cup in 2022. Their only loss in this period came in the Super Cup final in 2019 against Liverpool.
But they have played and lost 4 ( 2 Carabao Cups and 2 FA Cups finals) domestic cups finals during this same period.
4 other moments of poor VAR and referees' decisions have gone against Chelsea in domestic Cup finals in recent years.

1. Against Leicester City in the 2021 FA Cup final, Leicester City's Perez controlled the ball with his hand before passing it to Tielemans to score the only goal of the game, but VAR refused to review the foul despite all the protests from Chelsea players.
In the same match, Chelsea score a dying-minutes equalizer, but VAR ruled it out for offside even when a Leicester City defender was ahead of Chilwell when the ball was passed to him.
2. Kovacic was sent off by the referee in the FA Cup final 2020 after being fouled by an Arsenal player.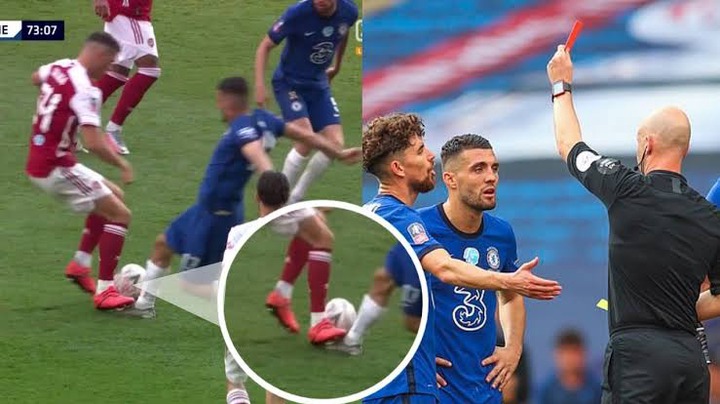 In the same game, Arsenal Goalkeeper – Martinez deliberately handled the ball outside the goalkeeper box, but the referee did not give him a red card or even stop the play to award a free-kick for Chelsea, and VAR did not check the situation to clarify.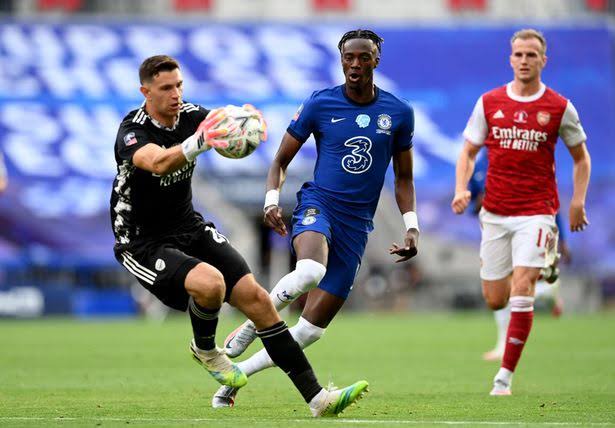 3. Hazard was also denied a clear chance to score in the 2019 Carabao Cup final against Man City. Hazard was onside(but in an open space) when the ball was passed to him, but the lineman lifted his flag for offside.4. Alexis Sanchez scored an early goal with his hand to help Arsenal win Chelsea in the 2017 FA Cup final, but the referee allowed the goal to stand despite all the protests from Chelsea players.
Sanchez's early goal in the 2017 FA Cup final stood despite clearly hitting the ball into the net with his hand.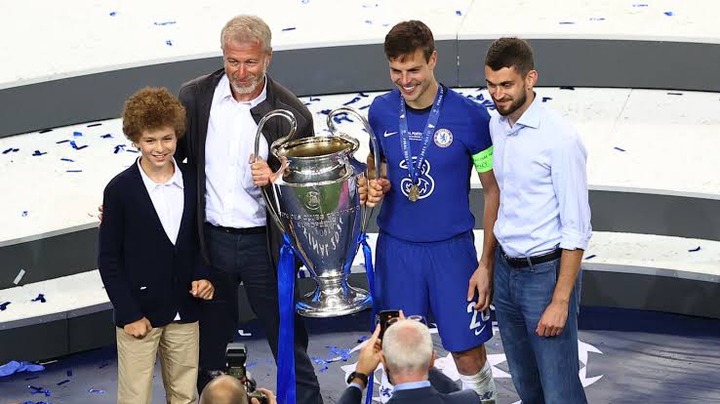 The above incidents of poor referees and match officials have really hindered Chelsea from winning more domestic trophies under Roman Abramovich's ownership, but the Blues have always shown their competitive spirit by reaching these finals almost every year. And their success in European football shows how competitive they have been in recent years.