3 Times Chelsea Had Mistakenly Allowed Its Best Strikers Leave
No doubt, it is not wrong for a club to allow one or two players in its squad to leave, particularly if the club no longer sees the reasons to keep such players or if such a player's contract has expired.
Chelsea FC, has, on different occasions, allowed some of its top strikers to leave the club permanently, as at the time when they ought not to have, based on certain reasons best understood by them.
However, for whatever reason Chelsea might have, I believe the following strikers have been mistakenly allowed to leave the club as their impact on the club had been very crucial.
Timo Werner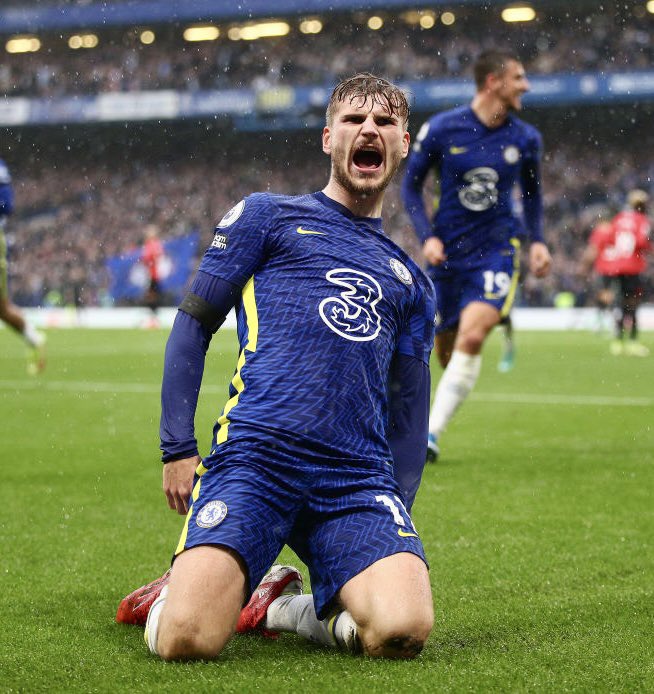 Timo Werner, who recently left the club back to where he was bought at RB Leipzig is one of those costly mistakes from Thomas Tuchel's side, and no doubt, his impact would greatly be felt in Chelsea as the season progresses.
Signing Timo Werner from RB Leipzig for about £47m and selling him back to the same club for £25m despite his 90 goals and 40 assists in 156 appearances is a loss for Chelsea no doubt. So, to have let such a player go is definitely a costly mistake for the club.
The question is, what was the Chelsea board, Tuchel or whoever initiated Werner's selling thinking of to have let one of their last season's best forwards leave? Did they think they needed the Germany international forward when they bought him?
Here's a reminder for Chelsea to understand the gravity of their mistake after selling their prolific striker. Firstly, in the 2020/21 Champions League where Chelsea won, Werner was a key contributor. Not that only, in their return leg match against Real Madrid last season, Timo Werner proved to the world why he was the missing link for not being featured in the first leg where Chelsea was beaten 3-1 by Real Madrid.
In no time at all, Chelsea is likely to realize how big the mistake they have made in allowing the German striker, who is not only capable of dictating the pace of the game but also initiating the attack, to leave.
Tammy Abraham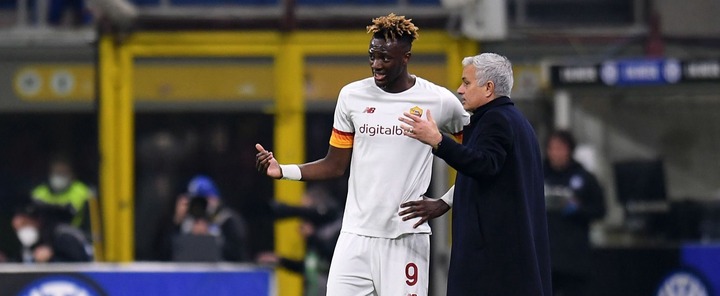 With his high-scoring profile before leaving for Roman FC, I believe the England international forward wasn't given enough time to establish himself before forcing him out of the club in 2021.
Last season, Abraham finished superbly in the Serie A, being among the top 5 scorers and number one on the list for Roman FC.
Unarguably, his contributions did help Jose Mourinho's side to the Europa spot and also to win their first UEFA Conference League ever.
All these happened when at some point, Chelsea seem to have been struggling to get enough goals required in some of their games.
Diego Costa
Known for bullying the defenders at play, and scoring many crucial goals, Diego Costa is no doubt, the best striker that Chelsea ever had in history, after the likes of Didier Drogba and Gianfranco Zola.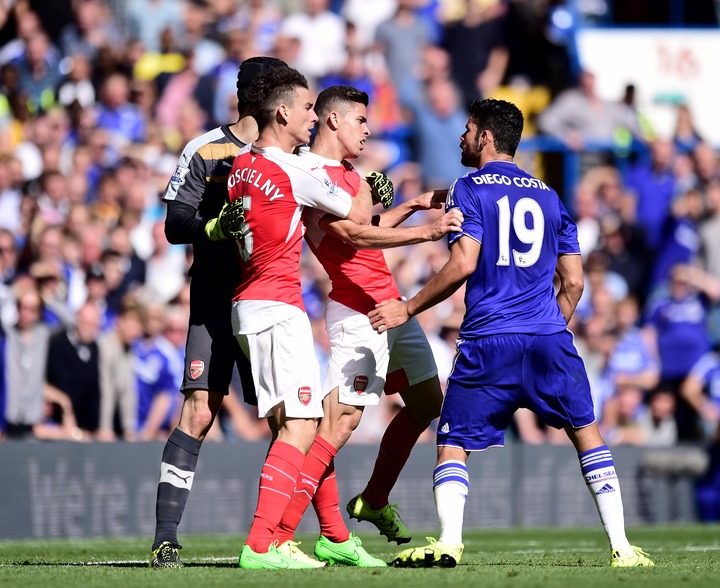 Photo Credit: Twitter
For example, aside from his goals for Chelsea, his massive contribution had been able to help them win the Premier League and FA cup in 2016 and 2017, respectively.
Although Costa had been texted to leave the club by the then Chelsea coach Antonio Conte after a misunderstanding ensued between the duo, it was a huge mistake by Chelsea not to have sorted out the disagreement before being allowed to go.
The absence of a sharp striker like Costa could probably have been one of the reasons why Chelsea failed to progress in the Champions League fixture against FC Barcelona, back in 2018, as they found it hard to score goals despite their massive ball possessions,
Chelsea allowing their top strikers to leave the club, does that mean they have only signed them because of their names and not because the players suit them?