2 Reasons Why Chelsea Could Sign Ronaldo After Expressing Interest In Him
Superstar Cristiano Ronaldo has reportedly told Manchester United that it is time for him to leave the club. According to top journalist Fabrizio Romano, Cristiano Ronaldo has informed Manchester United of his intentions to leave the club this summer.
Cristiano Ronaldo wants to continue playing in the Champions League and Manchester United is not in the position to offer the Portuguese star such luxury.
Recall last season that Man United failed to secure a top-four spot and hence missed out on the opportunity of participating in the next season's UEFA champions league competition.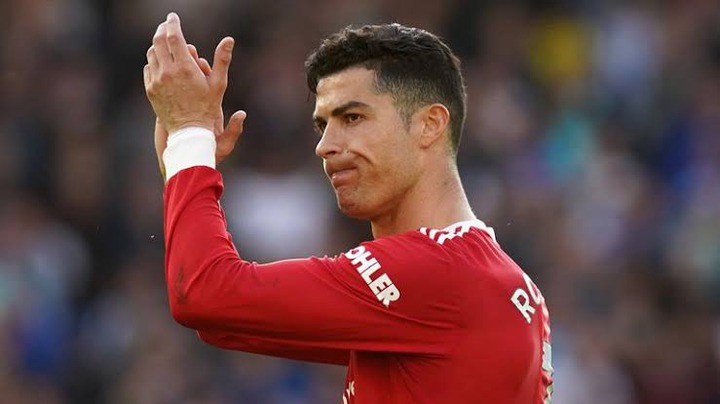 Manchester United could lose one of the best players due to their inability to qualify for the top four but the Red Devils are still hopeful of keeping Cristiano Ronaldo.
The five-time Ballon d'Or winner still has the utmost respect for Man United, but seemingly doesn't want to be part of Erik ten Hag's rebuild, which could take years.
Ronaldo may find leaving United harder than anticipated, however, after the Red Devils recently warned him he's not going anywhere amid Chelsea's interest in him.
However, Chelsea has the leverage over Man United as the Blues will play in the Champions League next season. Cristiano Ronaldo only returned to Man United last season, 13 years after leaving the club in 2009 and could be on his way out once again.
Why Chelsea is the perfect destination for Cristiano Ronaldo next season:
 1. Champions League guarantee:
Of course, Cristiano Ronaldo wants to continue playing in the Champions League as this will boost his chances of winning the Balon dor next season.
Joining Chelsea means Ronaldo is guaranteed to participate in the Champions League next season, giving him the opportunity to increase his goal tally in the competition.
With his bitter rival Lionel Messi closing in on him in the Champions League, Ronaldo cannot afford to play in the Europa League.
 2. Ronaldo will be a sure starter for Chelsea:
There is almost zero competition for Cristiano Ronaldo as he will easily walk into Chelsea's first team. With Romelu Lukaku sold to Inter Milan on loan and Armando Broja likely to leave on a second loan, Cristiano Ronaldo will be Chelsea first choice striker next season.